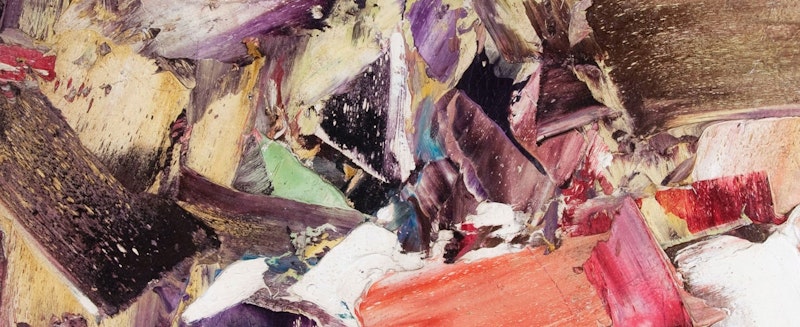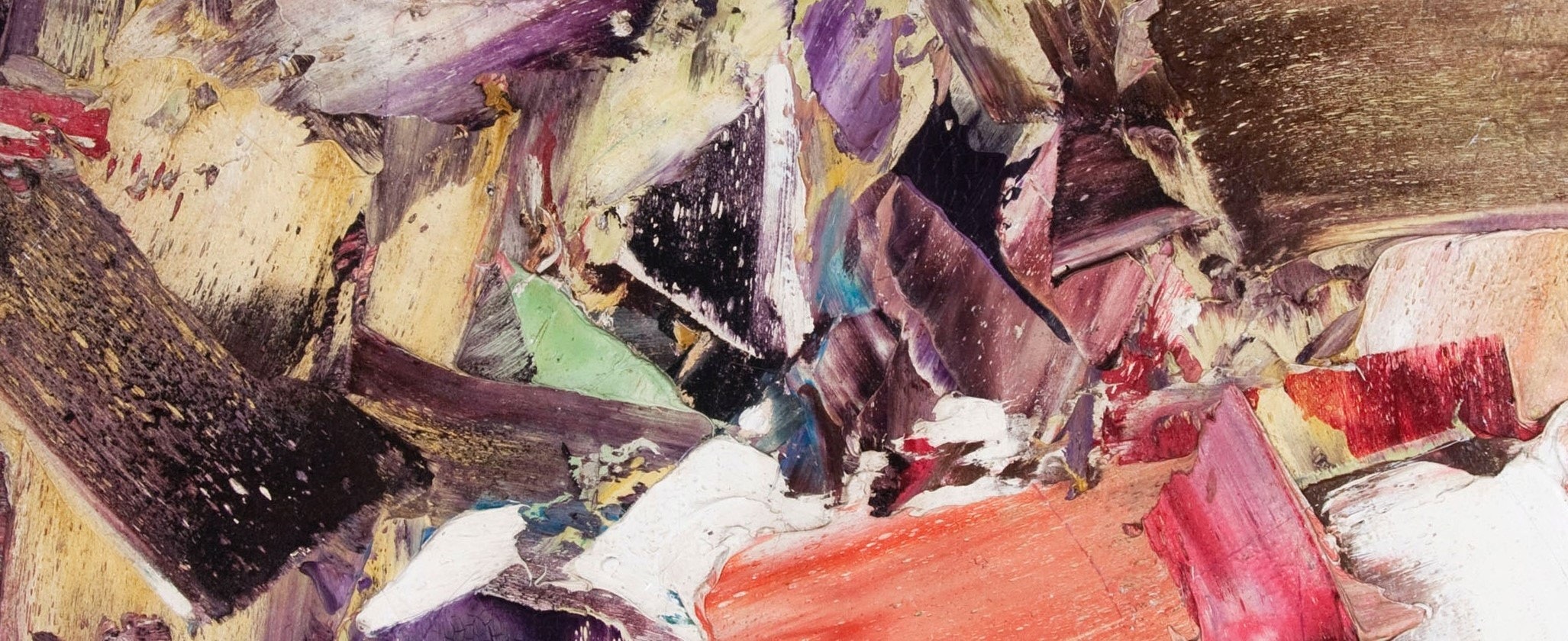 Celebrating Canadian Women Artists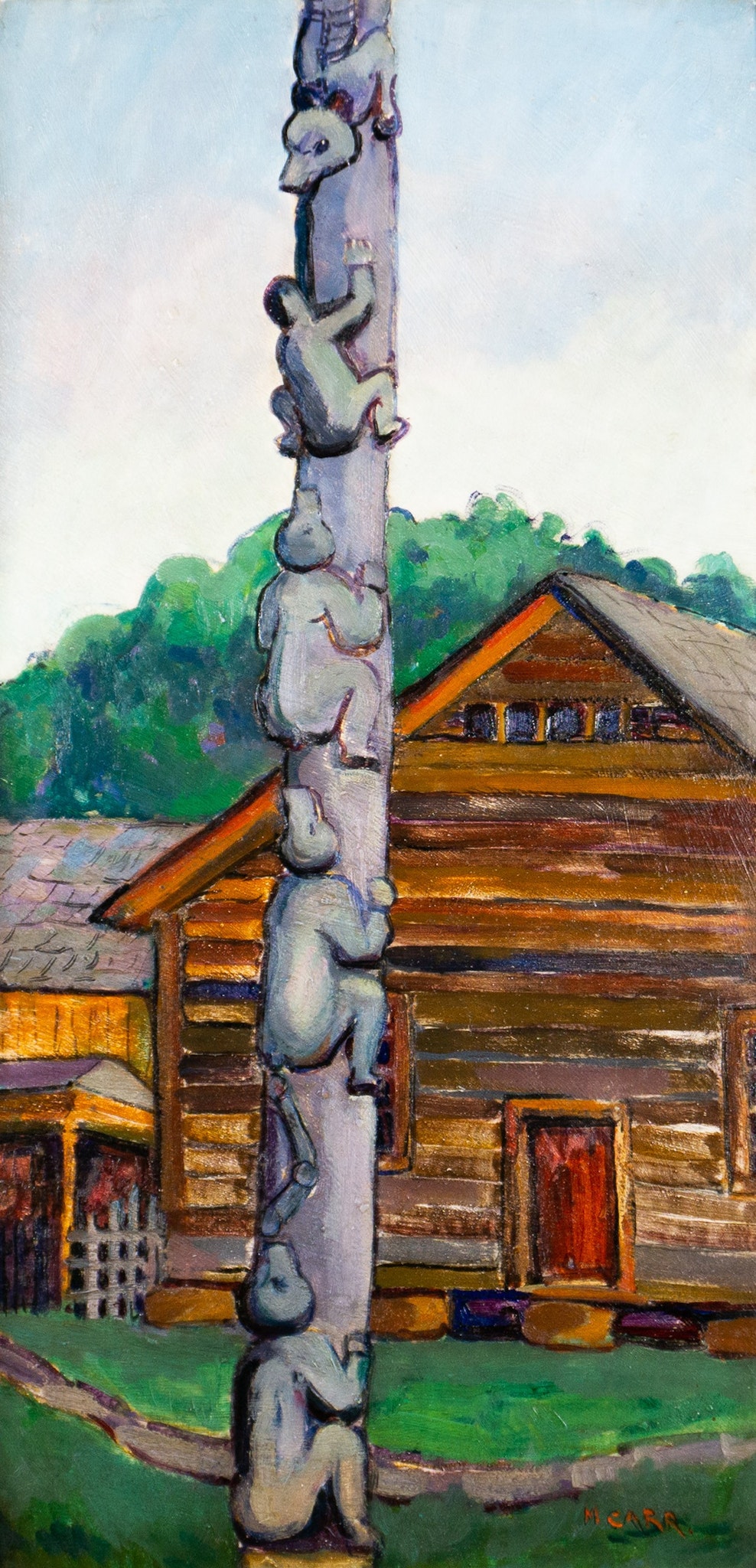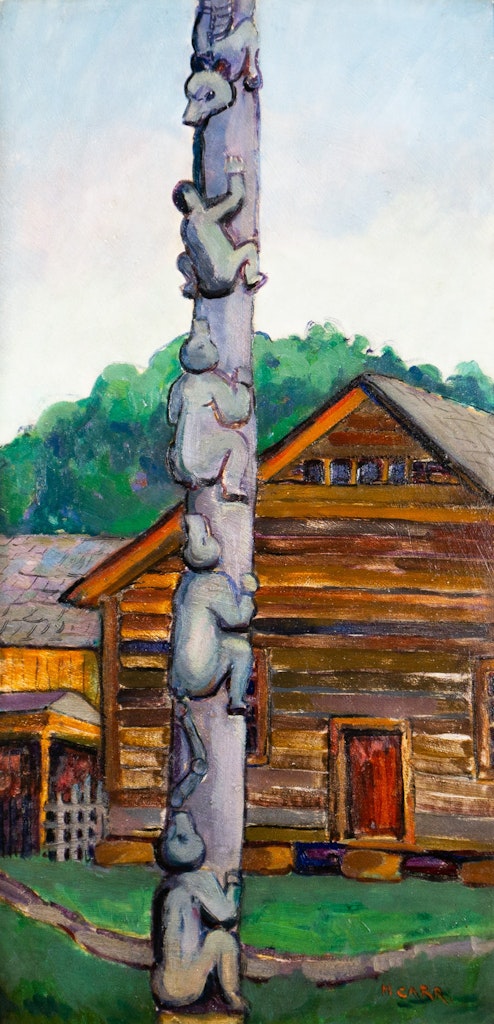 Celebrating Canadian Women Artists is an exhibition that defies the confines of genre, style or subject matter. Mayberry Fine Art has brought together a collection of various pieces by Canadian women artists spanning over 100 years of accomplishments. The exhibition places historical trailblazers in dialogue with our contemporary artists that celebrates the past, present and future of Canadian art. Above all, the exhibition celebrates the extraordinary and monumental achievements of Canadian Women artists. Generous loans from collectors in Winnipeg have helped the show become as comprehensive as it is.
The exhibition's chronology begins with Emily Carr. Throughout her career, Carr's style remained representational, her subject matter shifted from depicting indigenous villages and totems to slightly more abstract scenes of nature in her later years. Her shift in imagery can be attributed partly to her association with the Group of Seven and Lawren Harris particularly, who she said pushed her to move into landscapes as the primary focus of her work. Harris, a founding member, famously declared she was one of them.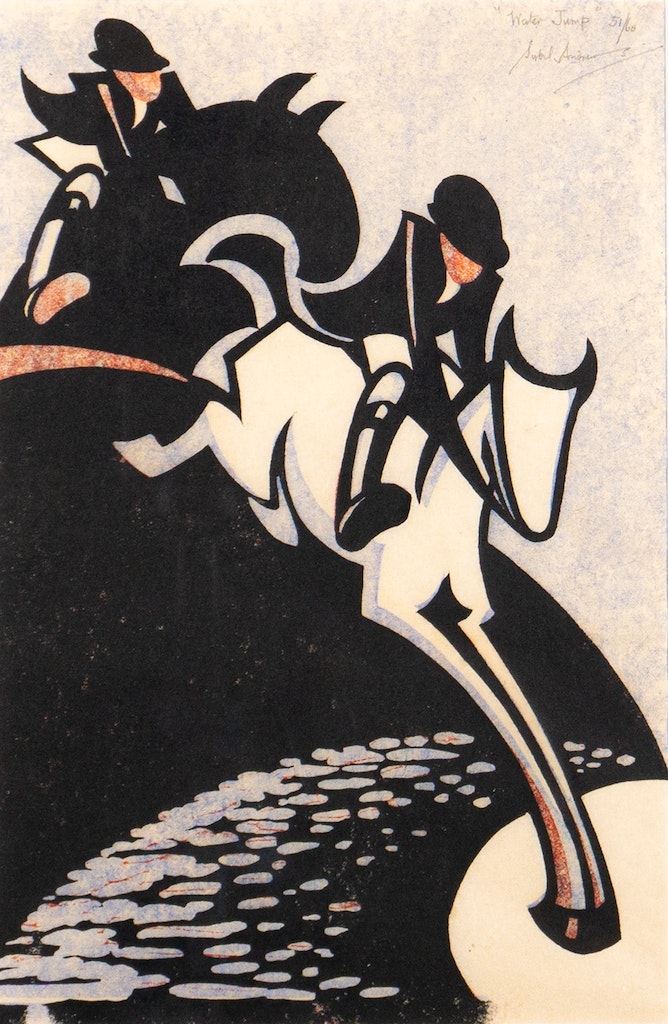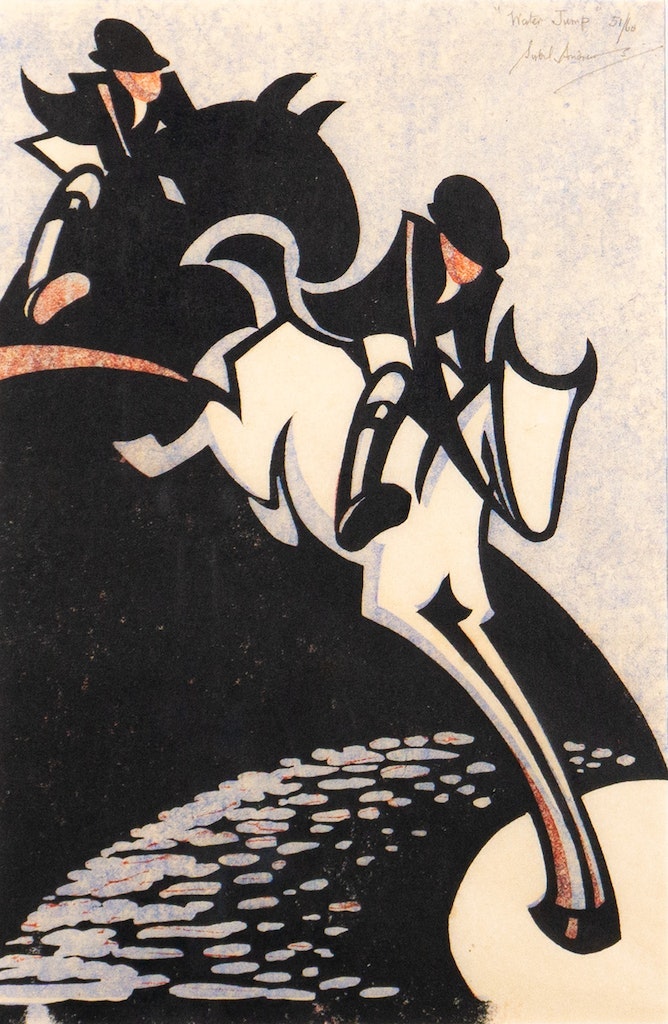 Modernism in Canada was becoming increasingly popular in the early 20th century. Many artists returned from travels in Europe inspired by what they saw and excited to translate a new visual language into a Canadian context. Sybil Andrews settled on Vancouver Island from London, England after World War II in 1947, where she continued to work and teach printmaking. She was educated at the Grosvenor School in London. Her work is reflective of a rapidly changing world. Her angular forms were inspired by the avant-garde and industrial changes she witnessed.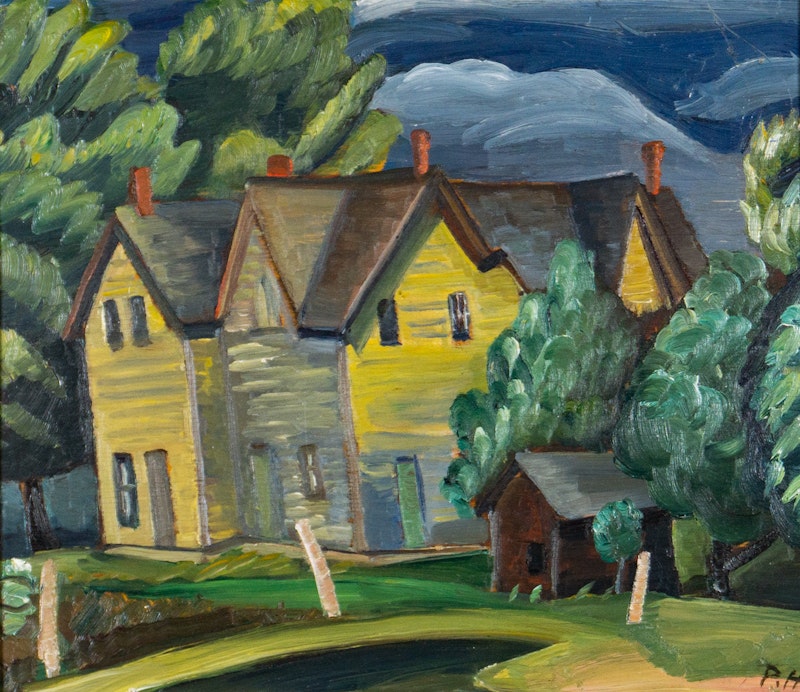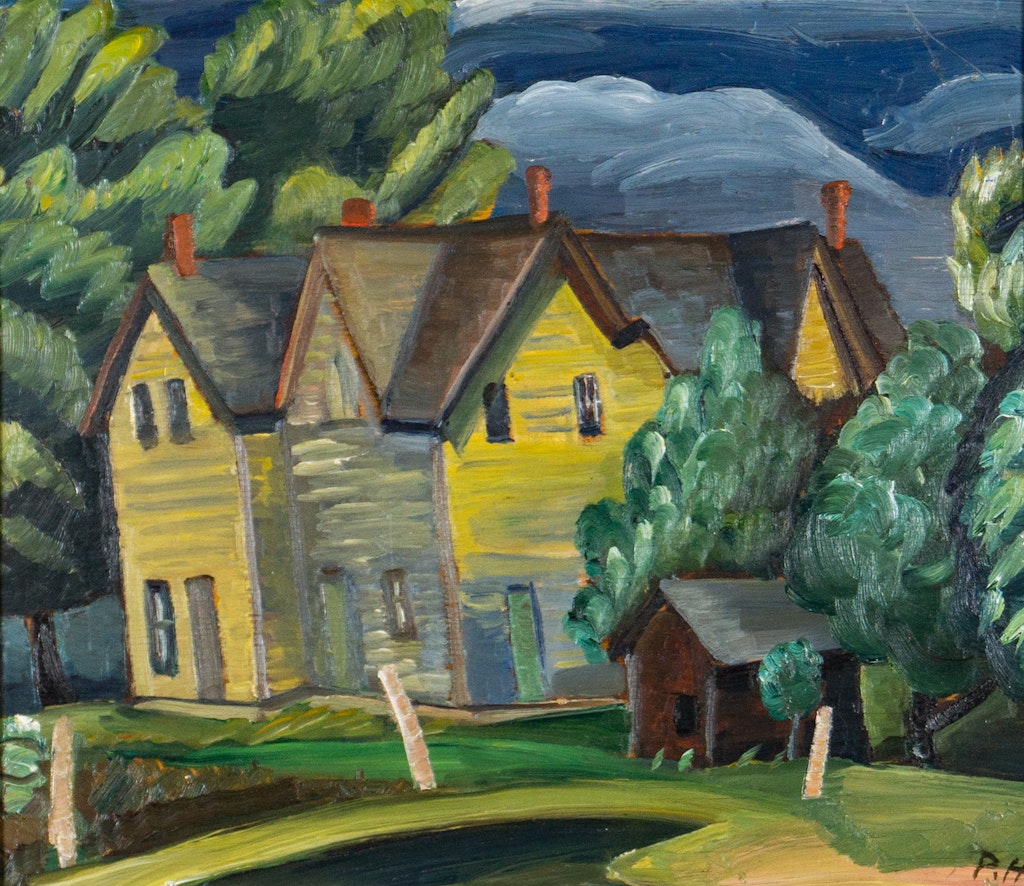 Prudence Heward is often heralded for her portraits, but she was equally accomplished in her rendering of landscapes. Modern approaches to the landscape were popular among artists in Canada, as popularised by the Group of Seven and Beaver Hall group. Though she was never officially part of these groups, Heward has become inextricably linked to these influential artists through friendship and the inclusion of her work in group shows. She painted with a rich, acidic colour palette, which she was known for. Heward flouted artistic conventions whether that be through her undulating landscapes or her portraits.
A cataclysmic shift in Canadian art would occur in 1948 with the publication of Paul-Émile Borduras' 'Refus Global'. Montreal became a crucible from which the Automatistes would emerge, disillusioned by stifling and outmoded traditions they felt should no longer influence contemporary society and especially the art that was to be produced going forward. They leaned into abstraction and shirked traditional structuring of their pieces in planning and composition. With shows in New York and Paris between 1946-54, the group drew international acclaim and notoriety. Marcelle Ferron's work remained expressive and gestural throughout her career. Rita Letendre was greatly influenced by the Automatistes and painted fluid and emotive compositions before exploring fixed geometric abstractions later in her career.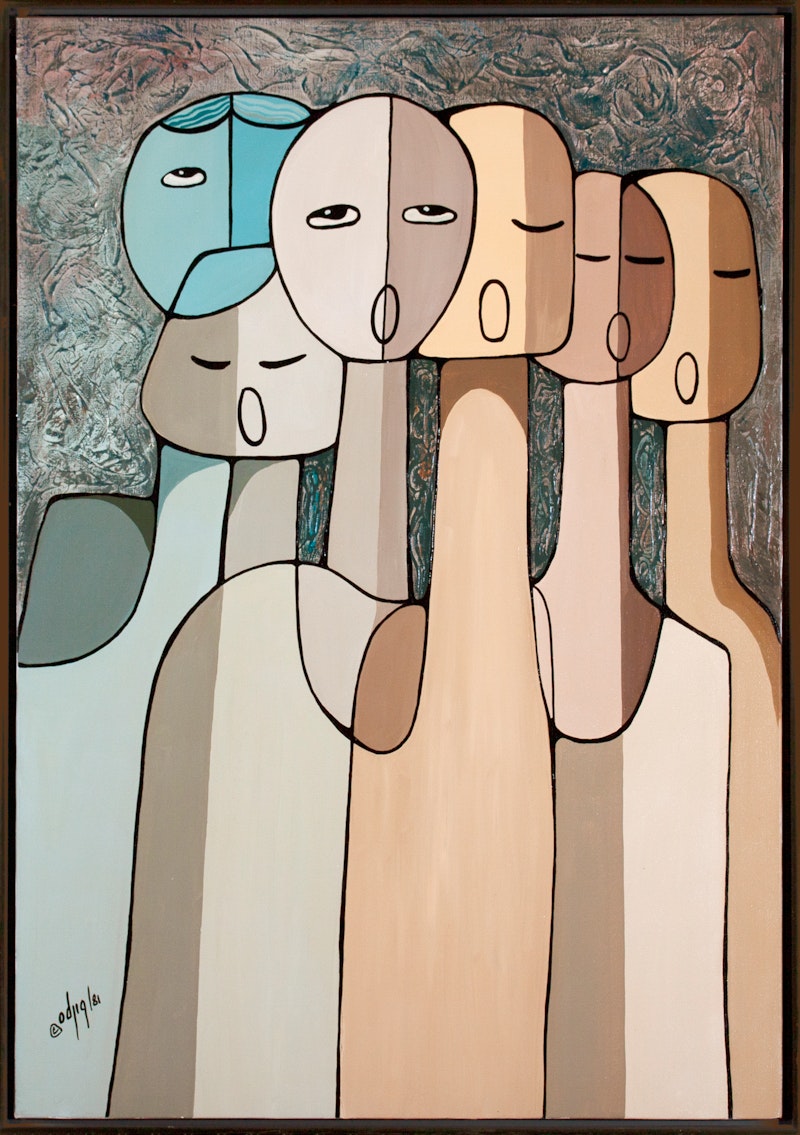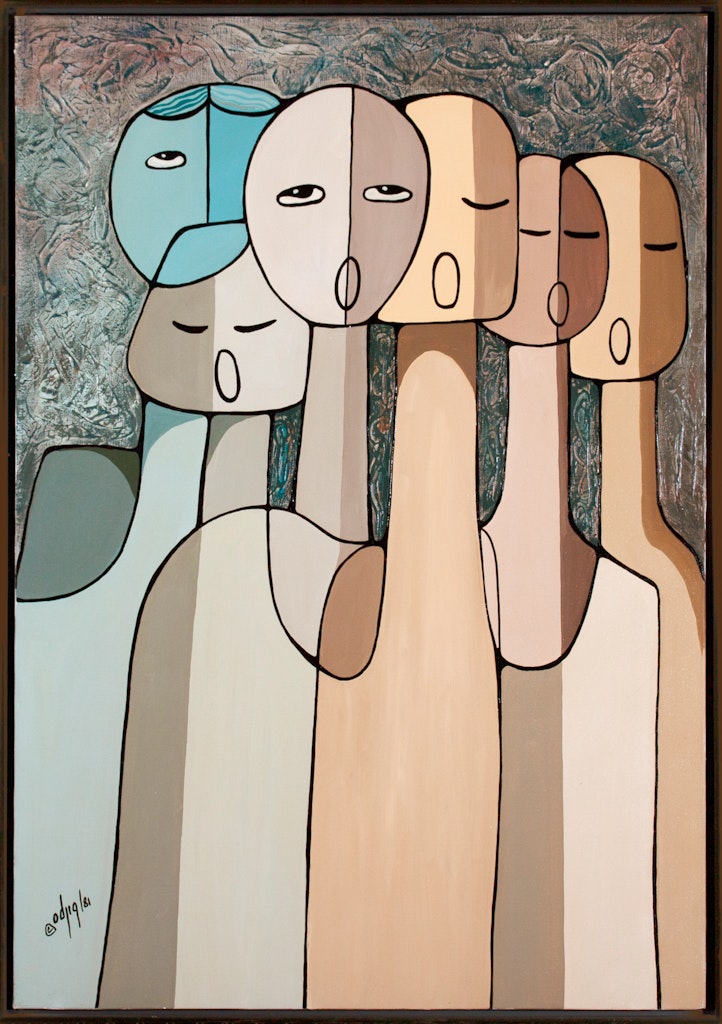 Almost 30 years later, a group of indigenous artists established a collective called the Professional Native Indian Artists Inc to address the immense inequality that faced artists of indigenous heritage in Canada. Daphne Odjig was a founding member and the collective would meet at her print shop on 331 Donald St. to discuss their work and goals.The seven artists reminded the Canadian art market that art made by indigenous people was not a relic of the past but a thriving contemporary practice. Their legacies and original message extends across Canada and their work is included in many museum and private collections across the world. Her painting style is similar to that of her printmaking style; the forms are organic yet abstract and derive inspiration from her heritage.
Art in Canada continues to thrive and our contemporaries are embracing and innovating manifold styles and subject matter.
Meghan Hildebrand's abstract paintings take inspiration from the Canadian landscape and in her words, "explode these sensations of wonder, beyond representation". She is an artist who reimagines time and landscape as non-linear and shapeshifting, always in transition and transformation. In exploring terrains, Hildebrand also translates her own experiences with the various places she has travelled onto the canvas. Her paintings are often dreamlike and invite the viewer to get lost in her worlds.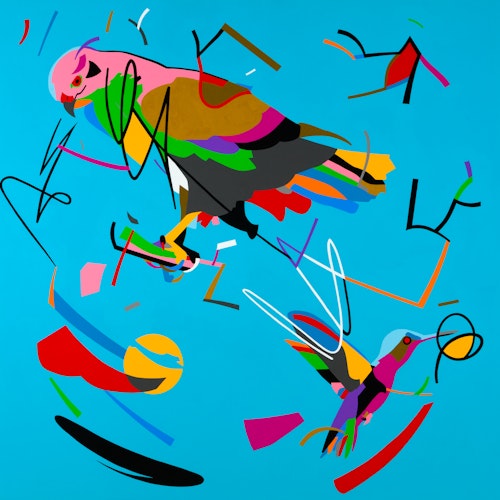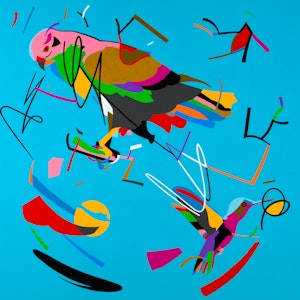 As a fundamental concept in Indigenous philosophy, interconnection is a theme that Dee Barsy regularly explores in her art practice. Her paintings feature abstract shapes and depictions of animals painted with vibrant colours on her signature teal blue backgrounds. Barsy embraces Indigenous knowledge systems but refuses stereotypical iconography that is attributed to Indigenous visual culture. Instead, her paintings test the boundaries between abstraction and figuration, channeling her preoccupations and probing the possibilities of painting
In Ewa Tarsia's paintings, she suggests the need to rethink, reinvent, and reform our relationship with the natural world. She feels an essential connectedness to the environment and the world around her. Through the organic shapes and references to nature in her work, she welcomes the viewer to look beyond the confines of realism and engage their imagination.
Mayberry Fine Art is proud to present a collection of some of Canada's most renowned women artists, both historical and contemporary. Together, these pieces tell a story of Canada and its rich, complex and unique history. Paying close attention to women's art helps tell a more complete story of art in Canada, reasserting the presence of women in the many movements, styles and groups in Canadian art history. The exhibition presents a unique opportunity to see important paintings that have not been on public view for decades, thanks to the generous loans from private collectors.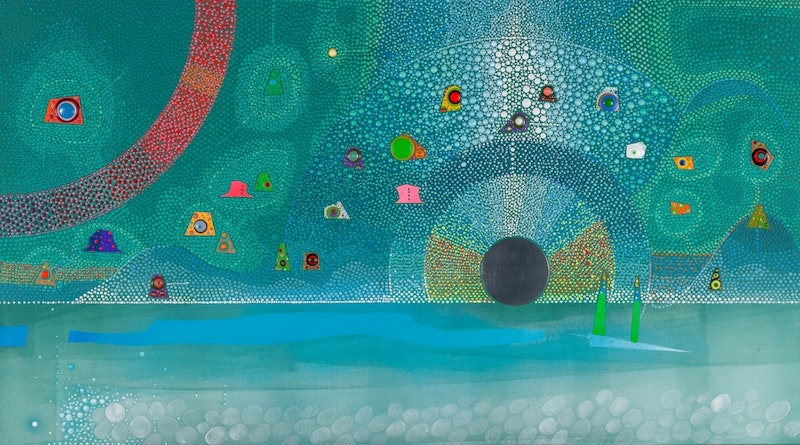 Access your collector profile
Manage your collector profile and get notifications and exclusive offers on the artwork and artists you're interested in. Provide your email address and we will send you a secure link.