With over 45 years experience in high end historical and contemporary Canadian art, Mayberry Fine Art offers expertise in a wide range of art related services from professional consultations on building quality art collections, to custom framing, restoration, shipping, and storage.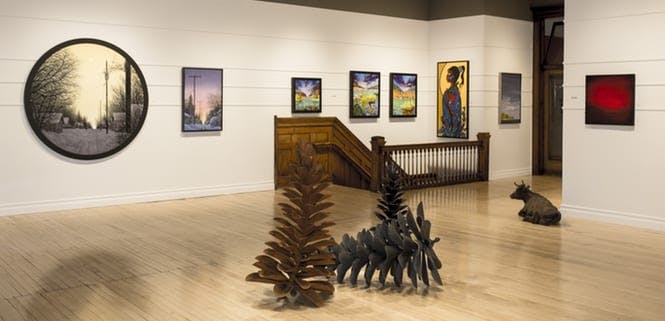 A survey exhibition of works by Winnipeg artist Tony Tascona who was known for finding inspiration through the process of industrial design and production.
---
Jan 20 - Feb 10, 2021
We might all agree that we are ready for 2020 to come to a close and fade into our history. Still, we can honour our endurance, taking the time to reflect on the things that have become so important and find the inspiration which surrounds us.
---
Dec 3 - Dec 31, 2020
New body of works by Wilf Perreault featuring the back lanes in Winnipeg.
---
November 14, 2020 - November 28, 2020
Access your collector profile
Manage your collector profile and get notifications and exclusive offers on the artwork and artists you're interested in. Provide your email address and we will send you a secure link.
Checkout these exclusive online offers including free shipping anywhere in Canada