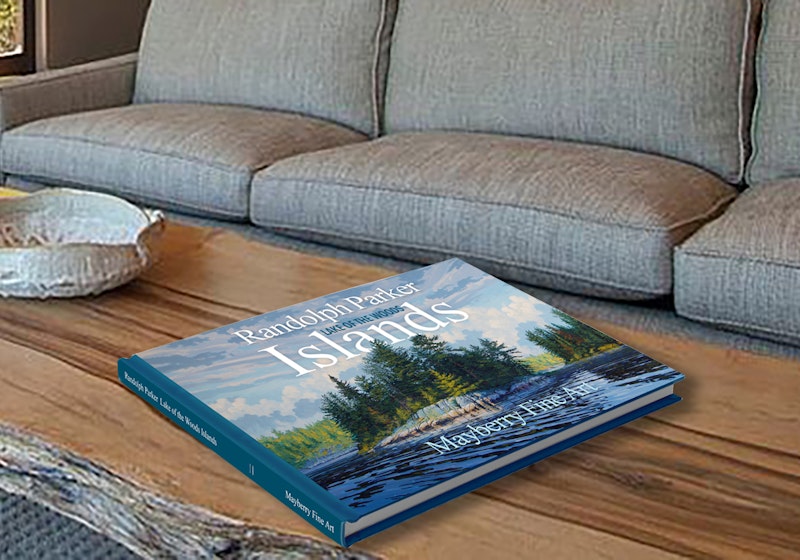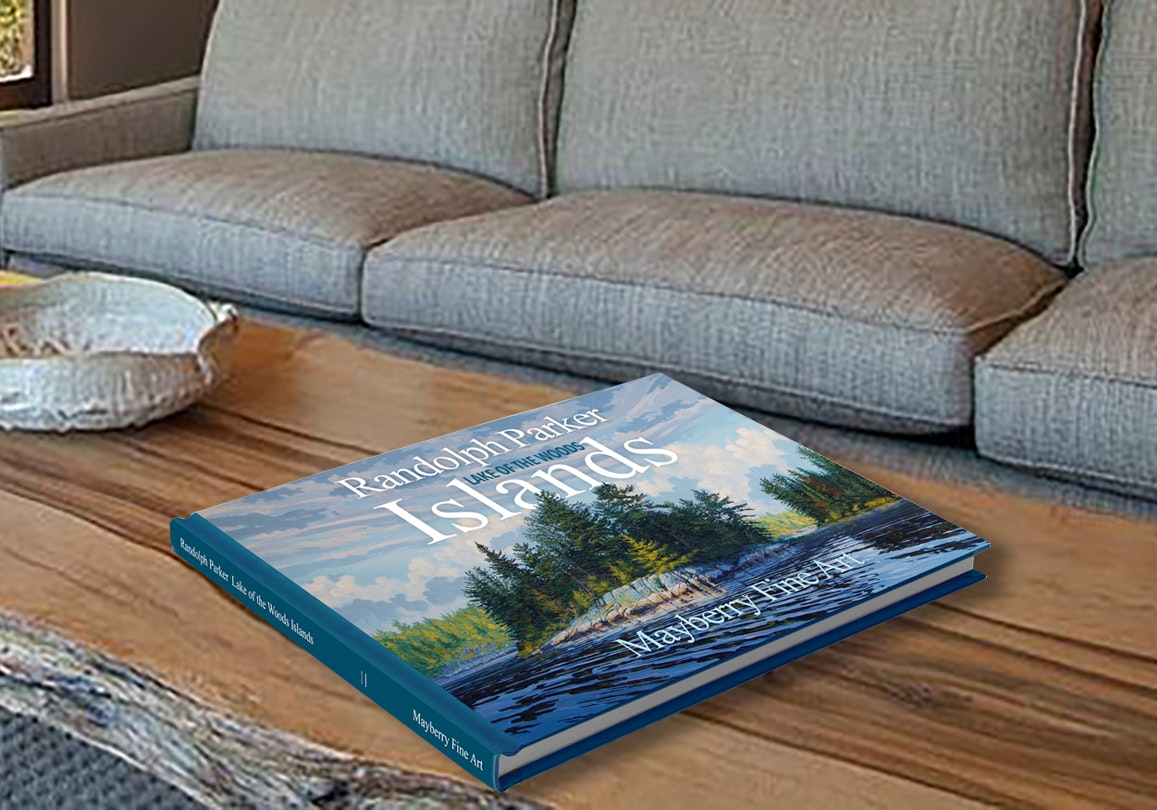 Islands Lake of the Woods – Randolph Parker
Over the past five years, Randolph Parker and Bill Mayberry have traveled the waters of Lake of the Woods in search of perfect island compositions. These paintings feature islands from every region of Lake of the Woods– as far west as Shoal Lake, to the southern region of the Big Traverse and Whitefish Bays. Each of these paintings' exact locations is identified by the corresponding GPS coordinates of the Lake of the Woods landscape which inspired them.

In addition to the original panels and canvas works, Mayberry Fine Art is also publishing a beautiful 230 page, 10" x 14″ coffee table book, including over 220 paintings that take you on an artistic journey across the lake.  With a foreword by Peter Mansbridge and contributions by authors Greg Humeniuk and David Malaher the book also explores the history of this rich region in a way never before examined.  The book is available for sale today.
Access your collector profile
Manage your collector profile and get notifications and exclusive offers on the artwork and artists you're interested in. Provide your email address and we will send you a secure link.