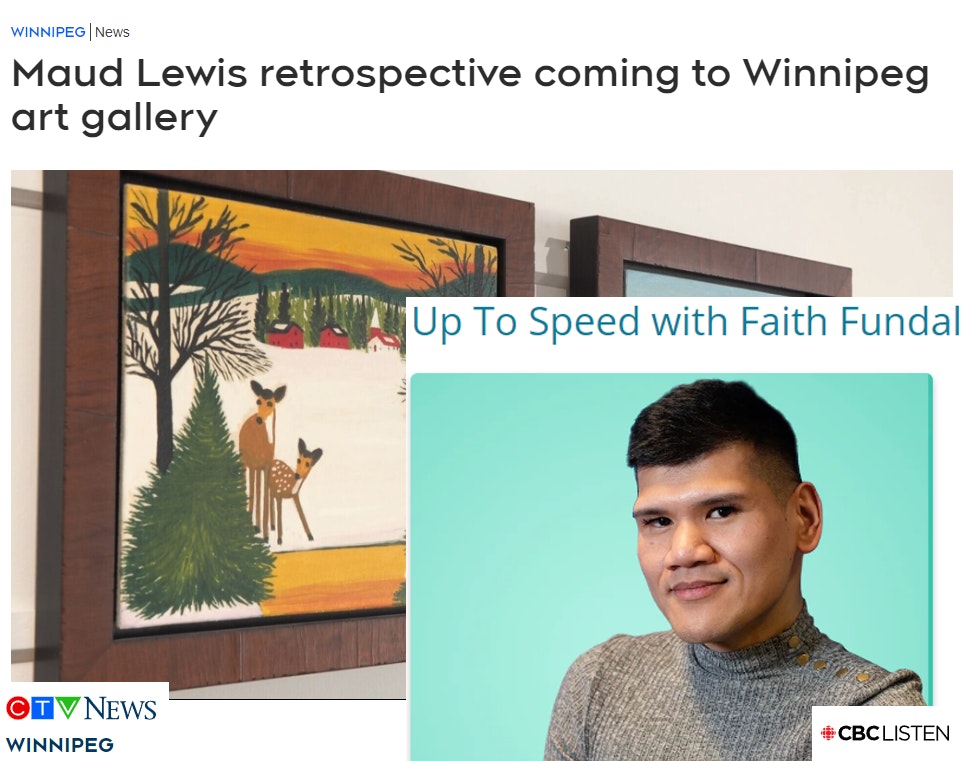 Our latest exhibition Maud Lewis Restrospective has been featured this week on multiple platforms..
Click here to watch a visit to our gallery by CTV news and listen to this interview with Bill on the CBC radio program Up to Speed with Faith Fundal. Listen to Bill Mayberry's interview.
Access your collector profile
Manage your collector profile and get notifications and exclusive offers on the artwork and artists you're interested in. Provide your email address and we will send you a secure link.