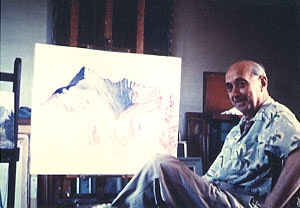 Born (1879) and trained in London, England, William P. Weston settled in British Columbia, Canada in 1909 and took the position of art teacher at King Edward High School. He continued to teach until his retirement in 1946 and thus did not rely on painting as his primary source of income. Weston was a member of several groups and associations including the Royal Canadian Academy, the Canadian Group of Painters (formerly the Group of Seven), and the British Columbia Society of Fine Artists. Considered rather innovative at the time, Weston's interpretation of the BC landscape was imaginative and had a strong sense of style and vitality.
William Weston Wanted for Purchase
Mayberry Fine Art and our clients are actively seeking works by artist William Weston for purchase or consignment. Contact us for confidential assistance when offering a work by William Weston for private sale.
Add William Weston to your Collector Profile
Want to get notifications or exclusive online offers for artwork by William Weston? Add them to your collector profile and let us know what you're looking for.