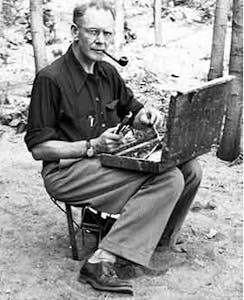 1905 – 1983
Born in Newington, Ontario. Attended the Banff School of Fine Art under A.Y. Jackson about 1943 and they later became long time sketching friends in the Rockies, Gatineau Hills, and Quebec.
Add Ralph W. Burton to your Collector Profile
Want to get notifications or exclusive online offers for artwork by Ralph W. Burton? Add them to your collector profile and let us know what you're looking for.