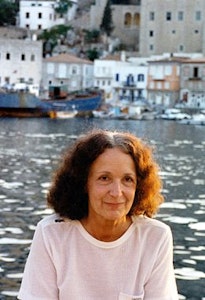 Marcella Maltais was born on October 9, 1933 in Chicoutimi, Quebec. Studied painting in Quebec with Jean Dallaire and Jean-Paul Lemieux, from the age of fourteen years, during the fifties, in Montreal along with Rita Letendre and Automatistes. Influenced by Borduas and Riopelle. She lives in Paris but returns every year to spend time in Beauce Quebec.
Marcelle Maltais Wanted for Purchase
Mayberry Fine Art and our clients are actively seeking works by artist Marcelle Maltais for purchase or consignment. Contact us for confidential assistance when offering a work by Marcelle Maltais for private sale.
Add Marcelle Maltais to your Collector Profile
Want to get notifications or exclusive online offers for artwork by Marcelle Maltais? Add them to your collector profile and let us know what you're looking for.