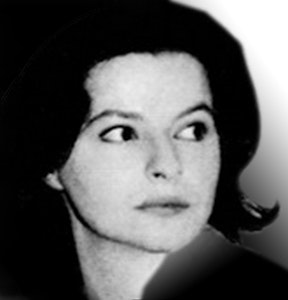 Born in St. Cesaire, Quebec, Gervais studied both painting and sculpture at the Ecole des Beaux-Arts of Montreal. After a number of group shows in Quebec, Montreal, Trois-Rivières, Chicoutimi, Granby, Sherbrooke and Ottawa, she held her first solo show at Galerie Denyse Delrue, Montreal, in February of 1961; she exhibited there again in 1962 and in Toronto at the Moos Gallery. Spanning a period of sixteen years during the 60's and 70's, she taught at the Ecole des Beaux-Arts de Montréal, at Universite du Quebec a Montreal, and at Concordia University. In 1967 she exhibited at the Musee National des Beaux-Arts du Quebec and also at the Art Gallery of Ontario in Toronto. In 1970 she had two other shows, one at the Musee d'Art Contemporain de Montreal and another in Paris at the Musee Rodin. In 1983-84, she was elected president of the Conseil des Artistes-Peintres du Québec. While living in Montreal, she spent most of her time in the solitude of the woods and lakes in the Laurentides, Quebec. She died at age 65.
Lise Gervais Wanted for Purchase
Mayberry Fine Art and our clients are actively seeking works by artist Lise Gervais for purchase or consignment. Contact us for confidential assistance when offering a work by Lise Gervais for private sale.
Add Lise Gervais to your Collector Profile
Want to get notifications or exclusive online offers for artwork by Lise Gervais? Add them to your collector profile and let us know what you're looking for.