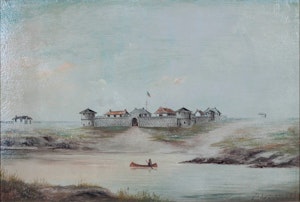 Born in France, educated in English military college and France. Immigrated to Canada and settled in Winnipeg in 1885. Executed numerous naive oil painting mostly of Fort Garry, for sale to troops from the East in the Riel Rebellion. He died in Winnipeg in 1907.
Add Lionel Stephenson to your Collector Profile
Want to get notifications or exclusive online offers for artwork by Lionel Stephenson? Add them to your collector profile and let us know what you're looking for.