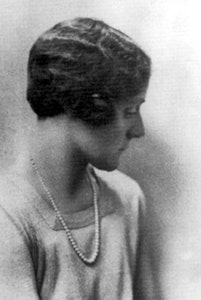 Kathleen Morris was born in Montreal in 1893. She studied under William Brymner and Maurice Cullen at the school of the Art Association of Montreal (1910 – 1918). She began exhibiting at the Royal Canadian Academy of Arts and the Art Association of Montreal in 1914. In the early 1920s she became a member of the Beaver Hall Group. She became a member of the Royal Canadian Academy of Artists in 1929. Morris was inspired by the paintings of James Wilson Morrice, and it seems the appreciation was mutual, as Morrice purchased one of her paintings from Watson Galleries in Montreal. At the Second Willingdon Arts Competition, her painting placed second to Group of Seven member Frederick Varley. Working in oil, her subjects include landscape, genre, street scenes and buildings, with a special emphasis on horse drawn cab stands of old Montreal. Except for some years spent in Ottawa, she was active in Montreal until 1978 when she stopped painting. She died in 1986 in Rawdon, Quebec. She exhibited with the RCA from 1916 – 1958. Her work is in the collection of the AGGV, AGO, MMFA, and NGC.
Kathleen Morris Wanted for Purchase
Mayberry Fine Art and our clients are actively seeking works by artist Kathleen Morris for purchase or consignment. Contact us for confidential assistance when offering a work by Kathleen Morris for private sale.
Add Kathleen Morris to your Collector Profile
Want to get notifications or exclusive online offers for artwork by Kathleen Morris? Add them to your collector profile and let us know what you're looking for.