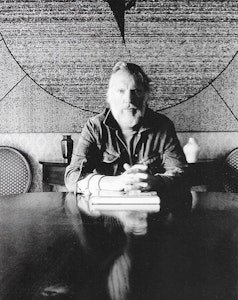 Born in 1924, Harold Town lived most of his life in Toronto. He studied at both Central Technical School and the Ontario College of Art and, upon graduating in 1945, became an accomplished illustrator for ad agencies and magazines such as Macleans and Mayfair. In 1953 he was a founder and member of the Painters Eleven, a group of Toronto Abstract Expressionists which included Jack Bush, Oscar Cahen, William Ronald and Jock Macdonald. Painters Eleven took their cues from contemporary post-war American artists such as Willem de Kooning, Mark Rothko, and Jackson Pollock.
Harold Town Wanted for Purchase
Mayberry Fine Art and our clients are actively seeking works by artist Harold Town for purchase or consignment. Contact us for confidential assistance when offering a work by Harold Town for private sale.
Add Harold Town to your Collector Profile
Want to get notifications or exclusive online offers for artwork by Harold Town? Add them to your collector profile and let us know what you're looking for.