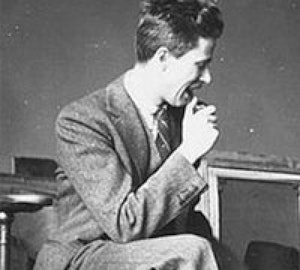 Born in Toronto in 1909, "Archie" Arbuckle was an admired teacher at the Ontario College of Art (O.C.A.) where he had a profound influence on the many artists who had the good fortune of being his student. His wife was fellow artist, Frances Ann Johnston and his father-in-law, Frank Johnston, was a founding member of the Group of Seven.In his youth, Arbuckle himself was a student at the O.C.A., having enrolled in 1927 at the age of 22. He studied under J.E.H. MacDonald, Fred S. Haines, J.W. Beatty, Arthur Lismer and Frank H. Johnston and received scholarships and honours in both years of his studies. In 1930, he left to establish his own studio.Arbuckle was elected to the Ontario Society of Artists in 1933 and to the Association of the Royal Canadian Academy of Arts in 1936, finally becoming a full member in 1943. He spent most of his life in his native Toronto, with an interlude in Montreal from 1940 to 1958.Arbuckle was a painter of tremendous merit who composed in a distinct and original style. His paintings are strong and original representations of the Canadian landscape and cityscape. Arbuckle completed historical illustrations for the Hudson's Bay Company and did the cover illustrations for approximately 100 editions of MacLean's magazine. Today his works are of interest to collectors in search of outstanding Canadian art and exceptional value. Arbuckle passed away in 2001 at the age of 92.
George Franklin Arbuckle Wanted for Purchase
Mayberry Fine Art and our clients are actively seeking works by artist George Franklin Arbuckle for purchase or consignment. Contact us for confidential assistance when offering a work by George Franklin Arbuckle for private sale.
Add George Franklin Arbuckle to your Collector Profile
Want to get notifications or exclusive online offers for artwork by George Franklin Arbuckle? Add them to your collector profile and let us know what you're looking for.