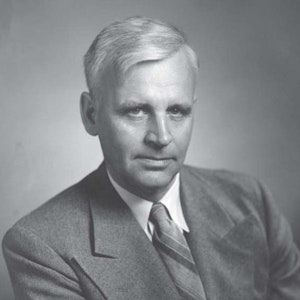 Frank Panabaker was born in Hespeler (now Cambridge), Ontario, in 1904. He lived in the Hamilton area for most of his life. His artistic career was launched during the summer of his 16th birthday when the artist McGillivray Knowles arrived in town to teach a sketching class. Recognizing his son's artistic talent, Frank's father encouraged him to take the class. Panabaker later studied at the Ontario College of Art, Grand Central School of Art and the Art Students League in New York City. He spent his time in Southern Ontario on the shores of Georgian Bay, around the lakes of Haliburton, Muskoka and in Algonquin Park. He painted Nova Scotia, British Columbia, Alberta, Vermont and Nassau as well as local scenes from the Hamilton area. Frank Panabaker documented the life and times of the Steel City from the 1940's to through to the 1990's. He painted up until the last week of his life, dying in his 88th year in 1992.
Frank Panabaker Wanted for Purchase
Mayberry Fine Art and our clients are actively seeking works by artist Frank Panabaker for purchase or consignment. Contact us for confidential assistance when offering a work by Frank Panabaker for private sale.
Add Frank Panabaker to your Collector Profile
Want to get notifications or exclusive online offers for artwork by Frank Panabaker? Add them to your collector profile and let us know what you're looking for.