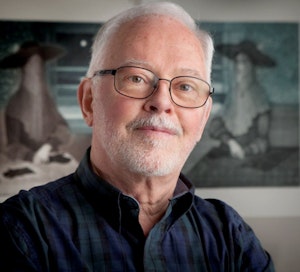 David Blackwood is one of Canada's leading printmakers. Born in Wesleyville, Newfoundland and educated at the Ontario College of Art, the work of David Blackwood has been exhibited nationally and internationally with over 90 solo shows and scores of group exhibitions. His work can be found in major public collections around the world. He was made a member of the Order of Canada in 1993 and the Order of Ontario in 2002. David Blackwood currently resides in Port Hope, Ontario.
David Blackwood Wanted for Purchase
Mayberry Fine Art and our clients are actively seeking works by artist David Blackwood for purchase or consignment. Contact us for confidential assistance when offering a work by David Blackwood for private sale.
Add David Blackwood to your Collector Profile
Want to get notifications or exclusive online offers for artwork by David Blackwood? Add them to your collector profile and let us know what you're looking for.