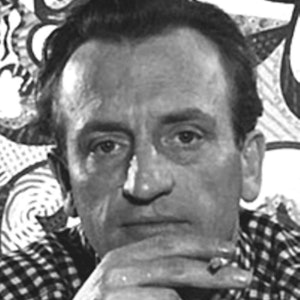 Alfred Pellan was born in Quebec City in 1906. His artistic abilities surfaced early, selling his painting, "Corner of Old Quebec" to the National Gallery, Ottawa, when he was a mere 16 years of age. Wishing to study art in Paris, he moved to France where he lived from 1926 until 1940. Upon his return to Canada, Alfred Pellan became the first artist to introduce surrealist ideas to Canadian painting. Like other surrealists of his day he believed that true creativity emerged from the subconscious and the untrained minds of children. He was interested in reflecting his surroundings, not as his eye saw them but rather as his subconscious mind experienced them. Pellan became, in turn, a guiding force for younger Canadian artists when his work was exhibited in Montreal in 1940. He painted murals for many art galleries (e.g., Winnipeg Art Gallery, 1968) and public buildings, and his work was frequently exhibited internationally.
Alfred Pellan Wanted for Purchase
Mayberry Fine Art and our clients are actively seeking works by artist Alfred Pellan for purchase or consignment. Contact us for confidential assistance when offering a work by Alfred Pellan for private sale.
Add Alfred Pellan to your Collector Profile
Want to get notifications or exclusive online offers for artwork by Alfred Pellan? Add them to your collector profile and let us know what you're looking for.