Oil On Panel
8.5 x 10.25 in
Sold
---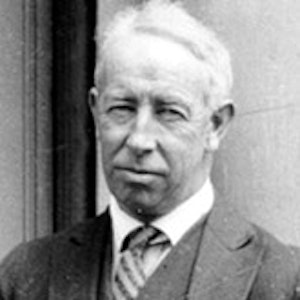 Born in Montreal, Alexander Young Jackson left school at the age of twelve and began work at a Montreal printing firm. In 1906 he undertook art studies at the Art Institute in Chicago. The following year he enrolled at the Academie Julian in Paris and remained in France until 1912. During this period his painting was strongly influenced by the Impressionists. After his return to Canada, Jackson took up residence in Montreal and made many sketching trips to the surrounding countryside. Harris and MacDonald were impressed by Jackson's work and, in 1913, persuaded him to move to Toronto. Jackson's great sense of adventure carried him from the east coast across Canada to the Rocky Mountains of the west. He made regular sketching trips to Quebec every spring and traveled to the far regions of Canada during the summer, including the Canadian Arctic. In the fall he would return to the Studio Building in Toronto (where he lived until 1955), spending the winters painting canvases. He continued this active lifestyle until he was in his eighties.
Alexander Young Jackson Wanted for Purchase
Mayberry Fine Art and our clients are actively seeking works by artist Alexander Young Jackson for purchase or consignment. Contact us for confidential assistance when offering a work by Alexander Young Jackson for private sale.
Add Alexander Young Jackson to your Collector Profile
Want to get notifications or exclusive online offers for artwork by Alexander Young Jackson? Add them to your collector profile and let us know what you're looking for.