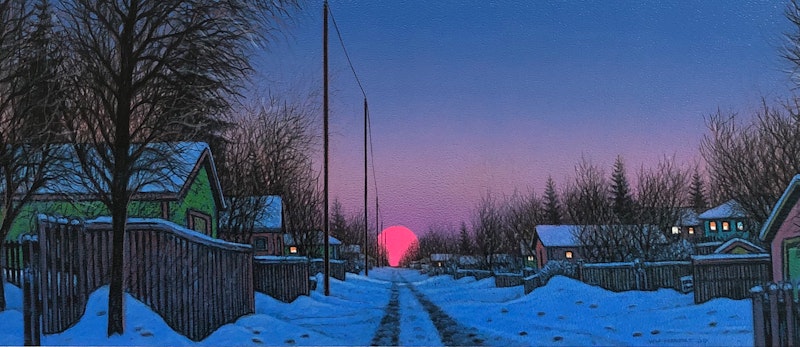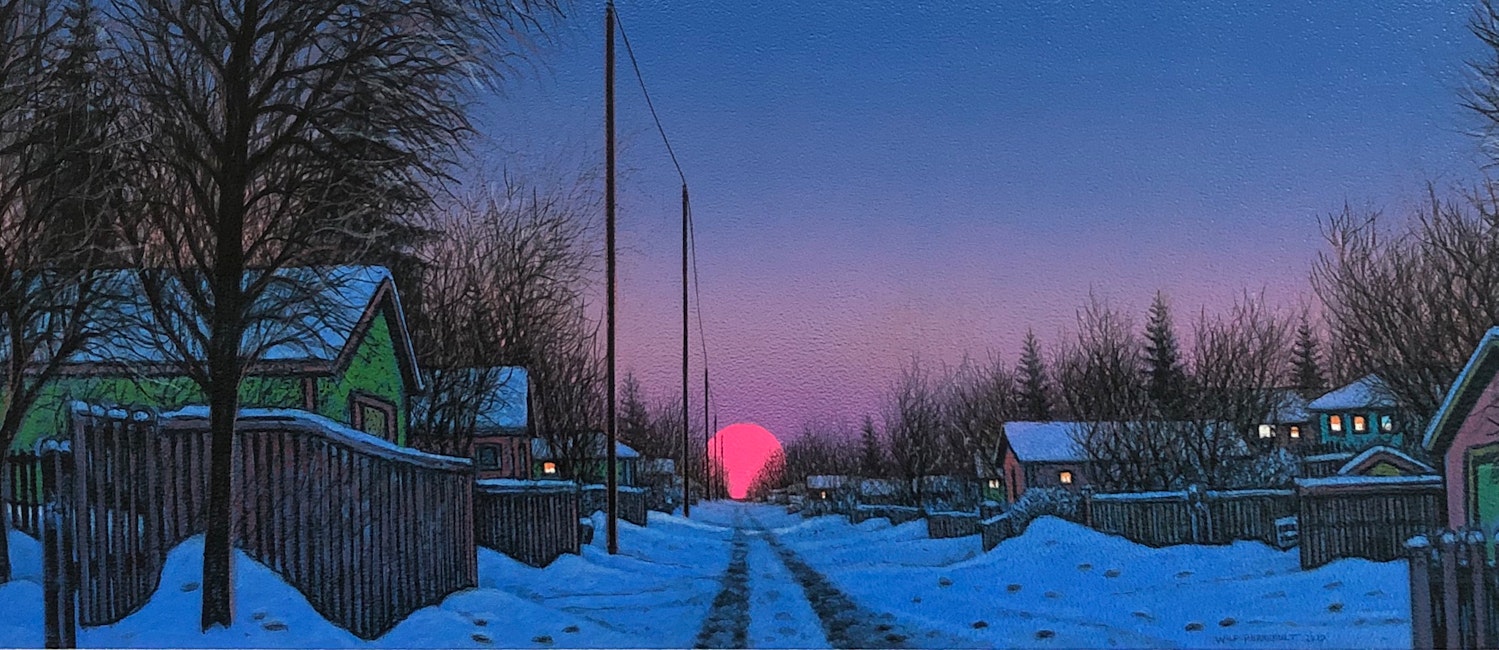 Wilf Perreault: Back Lanes at Twilight
Wilf Perreault often employs photo references to create his startling and enigmatic paintings. As if by alchemy, through his careful brush work, an ordinary scene is transformed into a glittering artwork both magical and inviting.
We are excited to offer a collection of new back lane paintings by Wilf to be showcased at our new Tuxedo location in Winnipeg.
View the exhibition online
View Wilf Perreault Artist Profile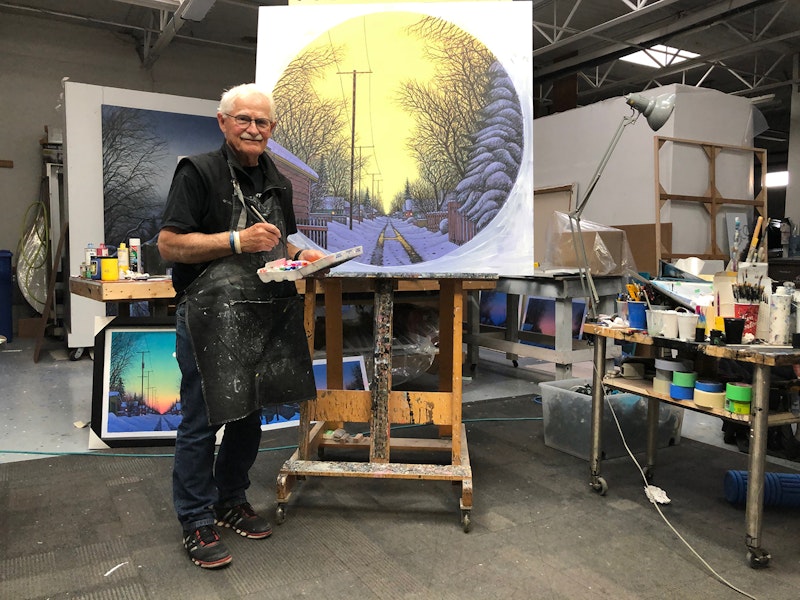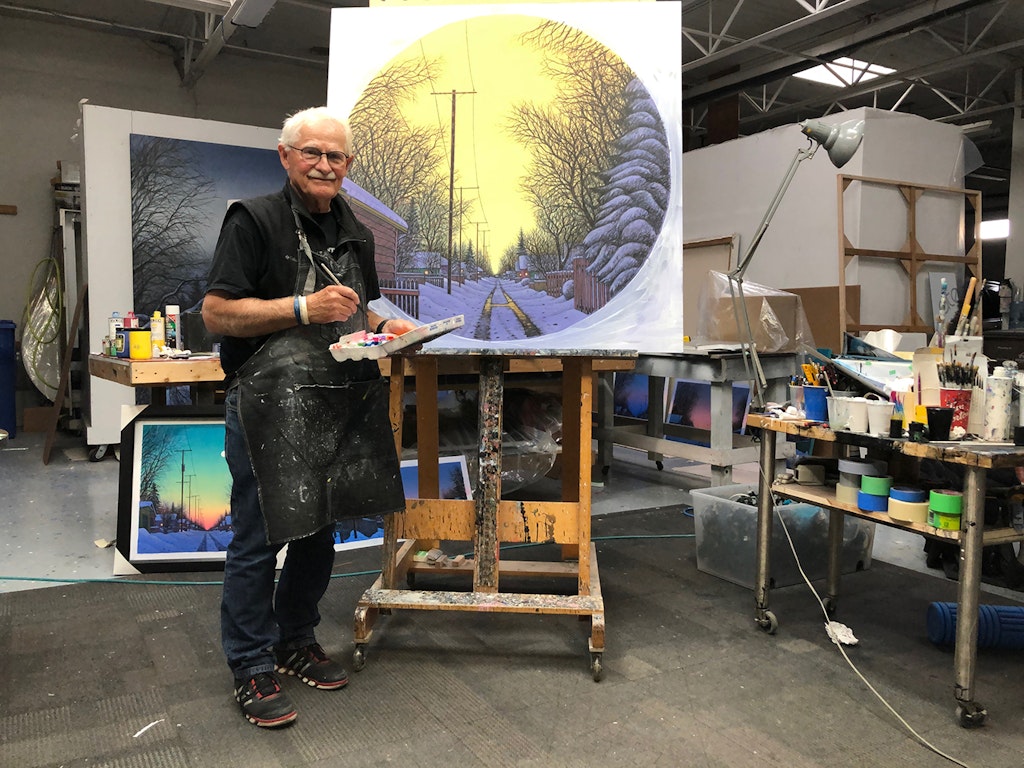 "These paintings come from wandering the great alleys of Winnipeg. (They are) inspired by my many trips to Winnipeg. This last trip in February, I felt like a child, discovering so much rich subject matter. What a great starting point for these paintings."

Wilf Perreault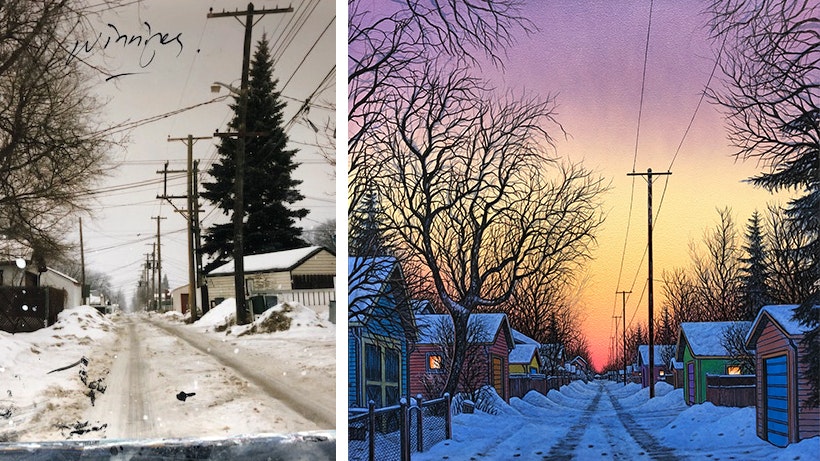 Checkout these exclusive online offers
Access your collector profile
Manage your collector profile and get notifications and exclusive offers on the artwork and artists you're interested in. Provide your email address and we will send you a secure link.