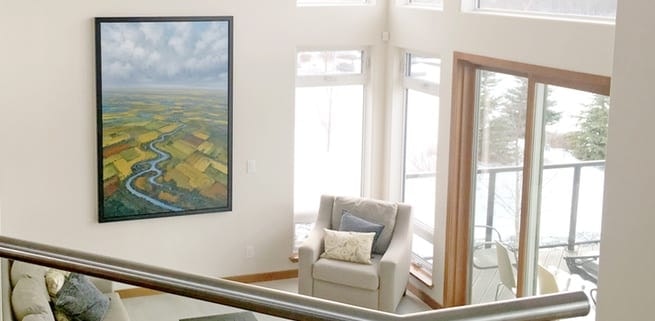 Professional Art Installation
If you are in need of help hanging art or pictures within your home or office, we are here to assist you. Our experienced art handlers can offer expert advice to help you maximize the presentation value of your art and find the perfect placement within your space.
Whether you have a single piece or an entire collection of artworks, we are here to provide professional installation services. We offer complimentary local delivery and installation on the initial purchase of each artwork, making it easy and convenient to get your art up on the walls. Please note that some restrictions may apply.
At Mayberry Fine Art, we understand the importance of properly displaying your art. Not only does it enhance the aesthetic of your space, but it can also increase the value and enjoyment of your art. That's why we offer professional installation services to help you get the most out of your artwork.
So if you are in need of assistance with art installation, don't hesitate to contact us. Our team is always happy to answer any questions you may have and help you find the perfect solution for your needs. We look forward to working with you and helping you bring your art to life.
Contact us for Professional Art Installation Services
Mayberry Fine Art Services