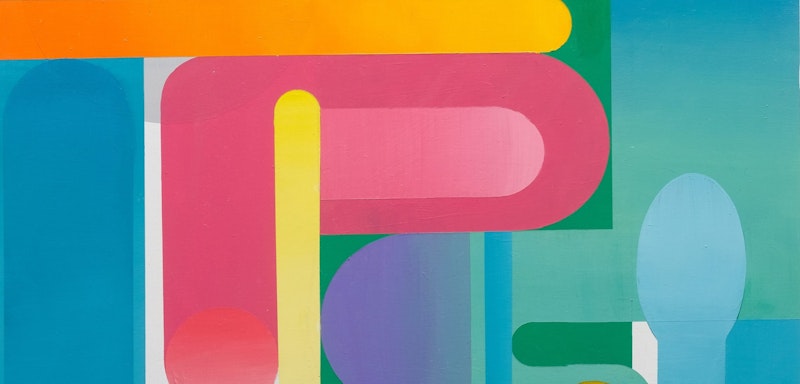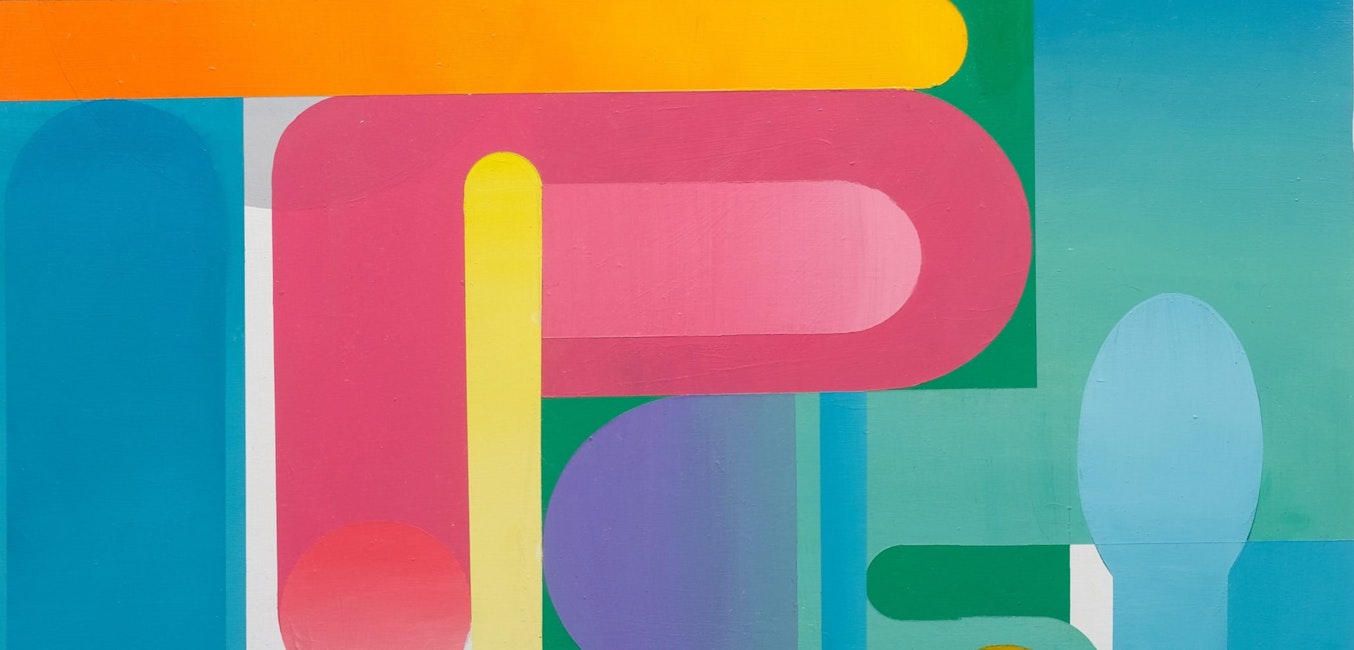 Sarah Gee Miller – The Dialect Series – Toronto June 15th, 2021
We are pleased to announce that a feature exhibition of new works by Sarah Gee Miller opens this Tuesday in Toronto. The Dialect Series will be on display from June 15 – 29th in person.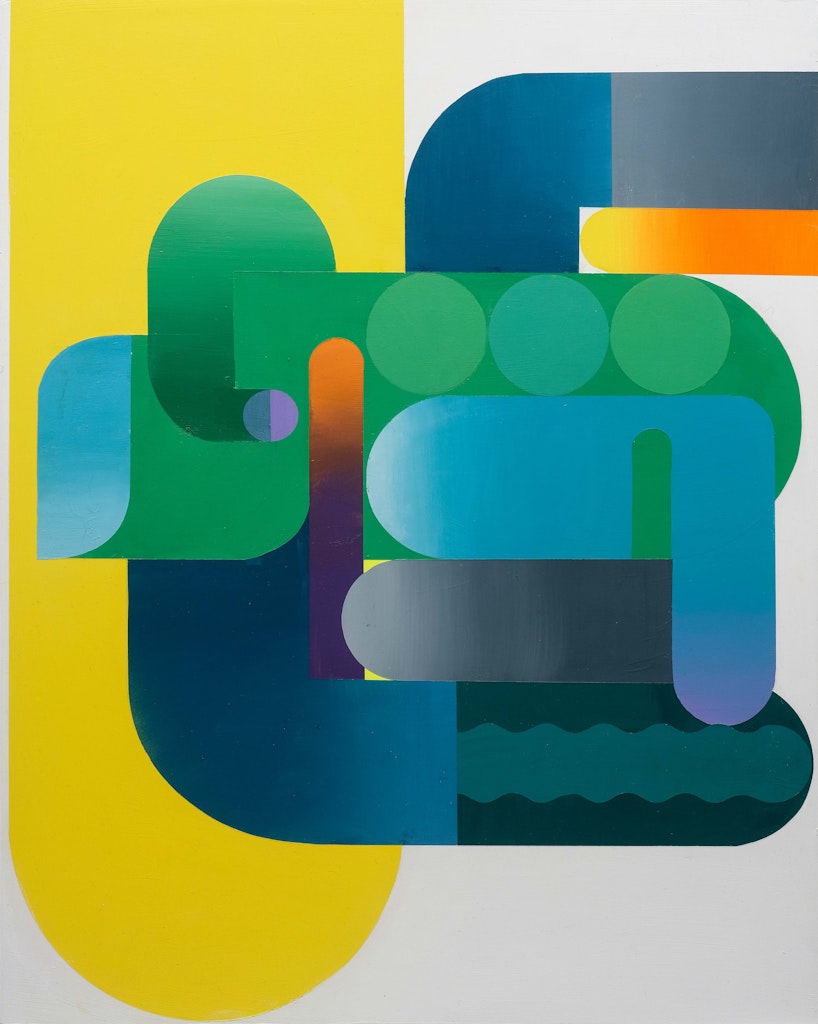 This sequence of six paintings was made differently from my usual process, which is a careful charting of shapes and colour on a computer until a composition feels right. The majority of thinking takes place long before paint is swashed across the panel. In this series, thought and action are simultaneous, no pre-planning took place. Instead, as I worked, I thought of a conversation between a group of people who do not entirely understand one another, who are prone to miscues and errors as they construct a dialogue. It's effective sometimes, but then again the gaps and shadows lead to all kinds of interpretation, and it's in this gray area of guesswork and, I hope, a natural inclination toward kindness, where these paintings live.
This feature of 6 new works by Sarah Gee Miller is viewable in person at our Toronto Gallery Location as well as viewable online here.
Checkout these exclusive online offers
Access your collector profile
Manage your collector profile and get notifications and exclusive offers on the artwork and artists you're interested in. Provide your email address and we will send you a secure link.