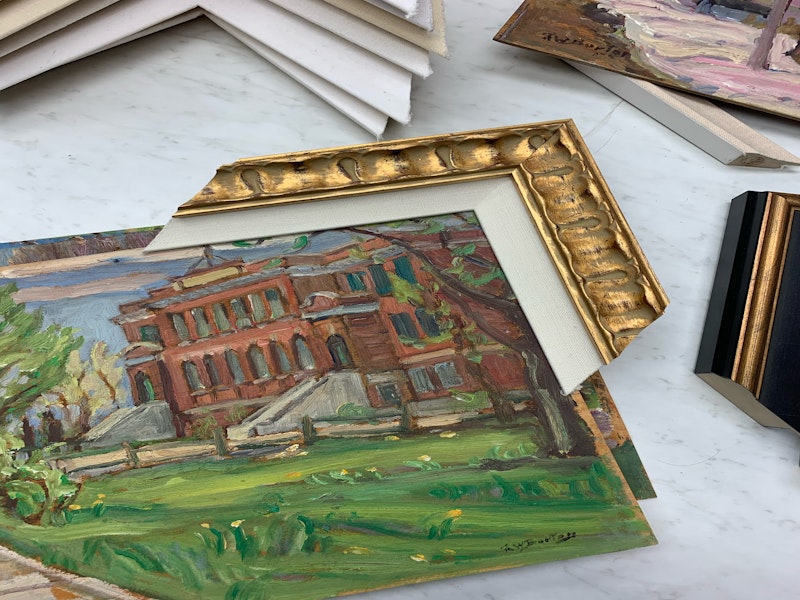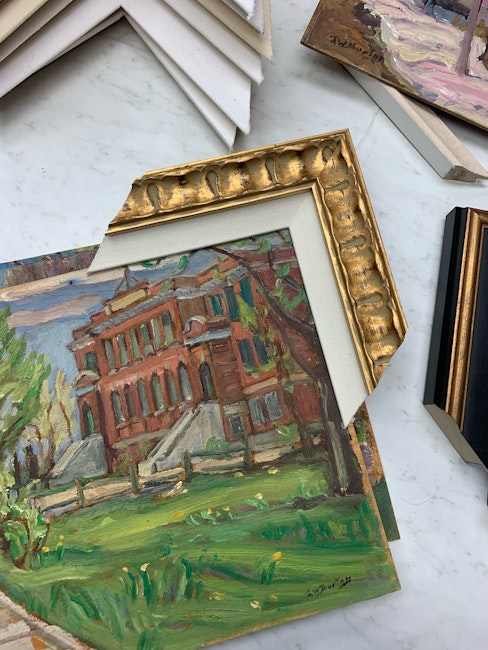 Picture Reframing – A Fresh Presentation
Consider Reframing – A fresh presentation can make all the difference.
If you have recently…
Inherited artwork
Is it archivally framed? (What is archival framing, click here)
Does it look tired or damaged?
Does it suit your aesthetic style?
Does it have more than just sentimental value?
Moved to a new home or office
How does your existing art fit into your new space?
Has the art been damaged in the move?
Renovated or redecorated
How will your existing art collection fit in with your new aesthetic style?
Does your existing art now look outdated?
Purchased new art / Expanded your art collection
Is the existing frame archival?
Does it bring out the best in your new work of art?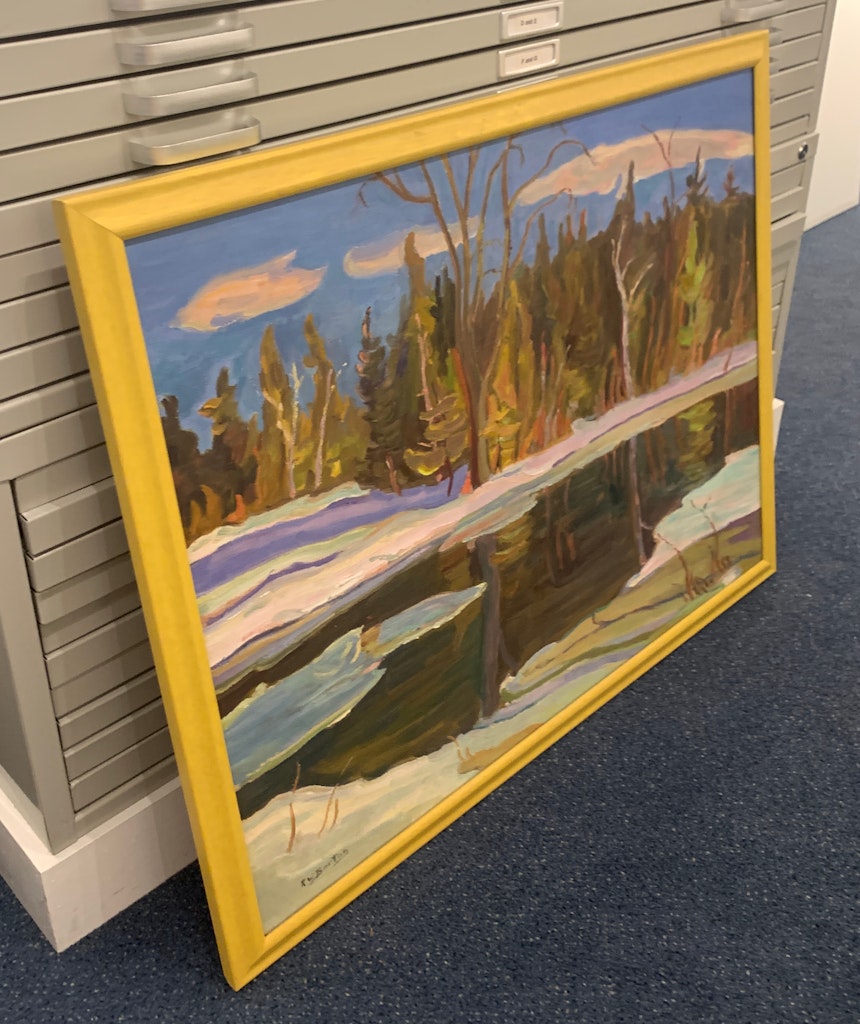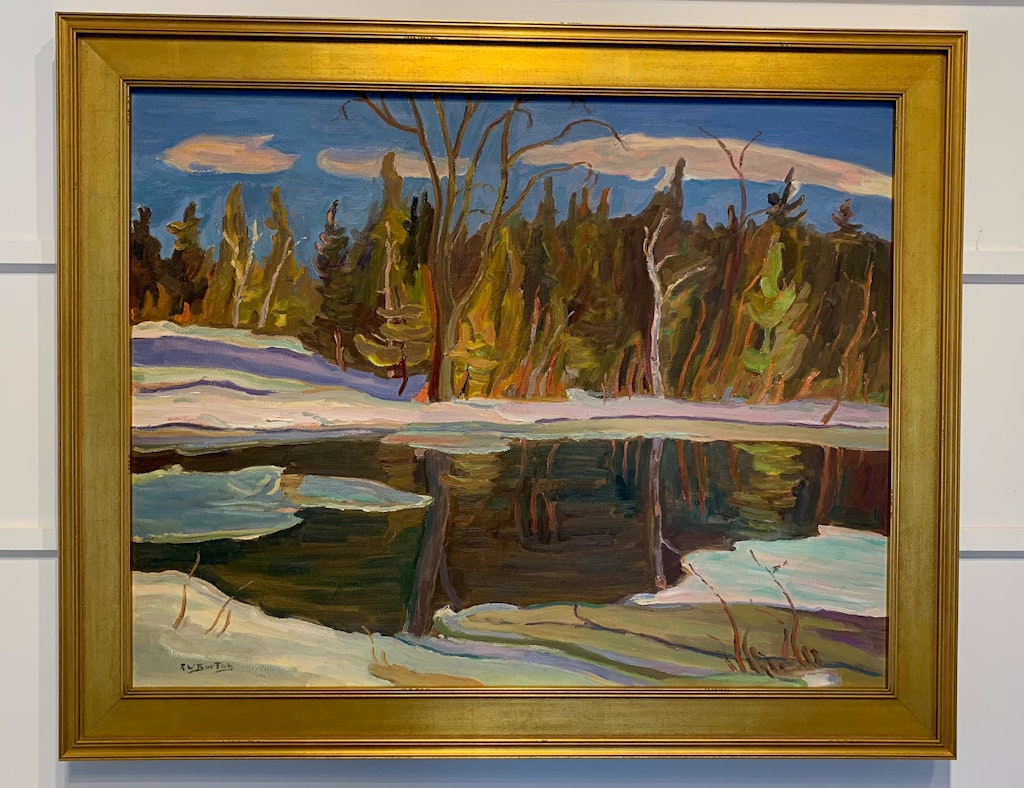 …Then it's a good time to consider if a new frame is in order:
If you have purchased or inherited any artwork more than twenty-five years old, it is very likely that the materials used in the framing process are not fully archival. Old mats, containing wood pulp, are acidic and will, over time, burn, discolour and eventually destroy any artwork on paper. Standard picture framing glass, allows damaging UV rays to fade and burn artwork, a problem now easily solved with UV-filtering museum glass.
Frames, like furniture, can wear out, become dated and need to be replaced.
A new presentation/framing can give old art a fresh new look, while still respecting the era in which the art was originally created.
Updating framing styles will also help the existing art you've loved for years, harmonize with new pieces and your new aesthetic style.
Even antique works can look great in a modern setting with a new, more modern or simpler presentation, which can change the overall look and feel of a piece of artwork.
If you love the traditional look of your severely damaged antique frame, it can be replaced with hand-crafted period-specific frames.
With Mayberry Fine Art's expert framing and design advice, your valued artwork will be properly highlighted and preserved for you and the next generation to enjoy.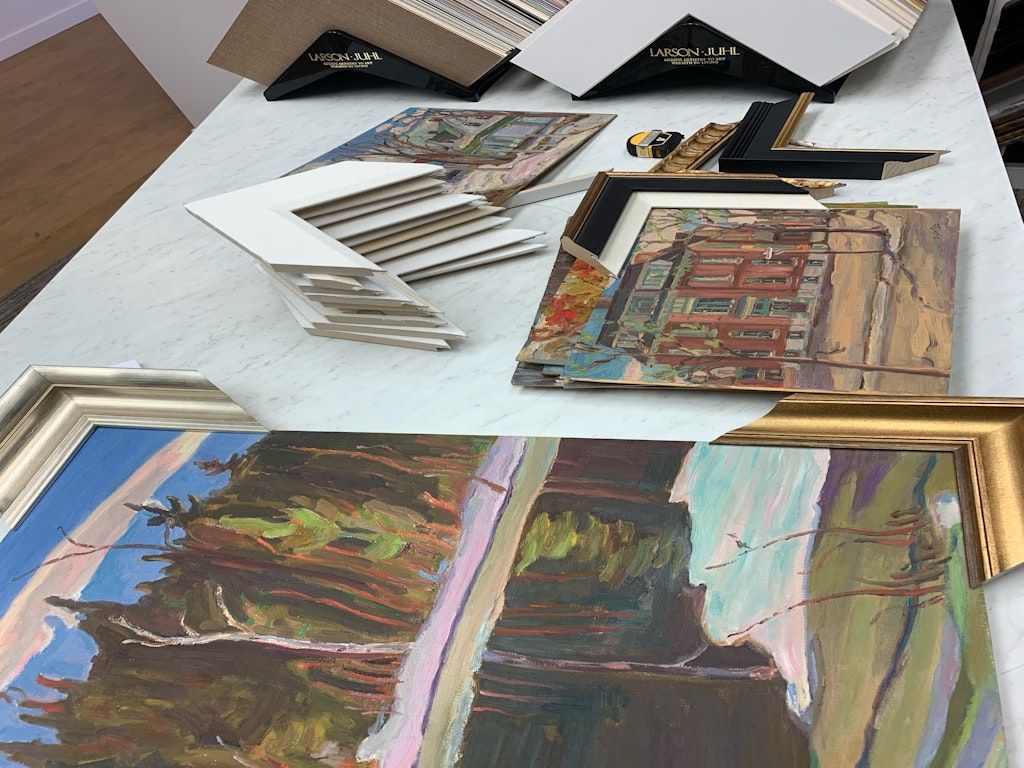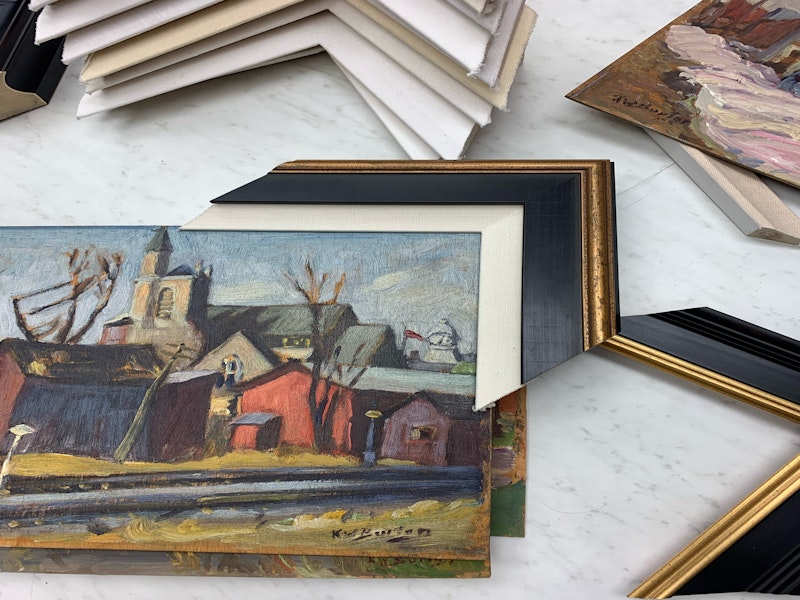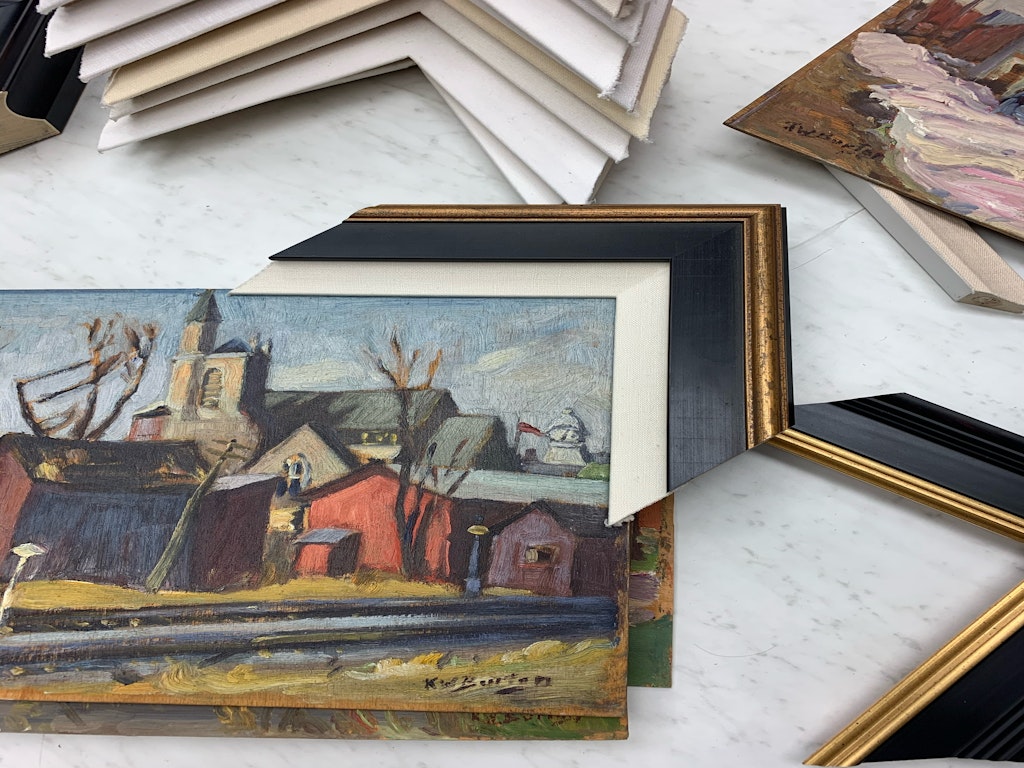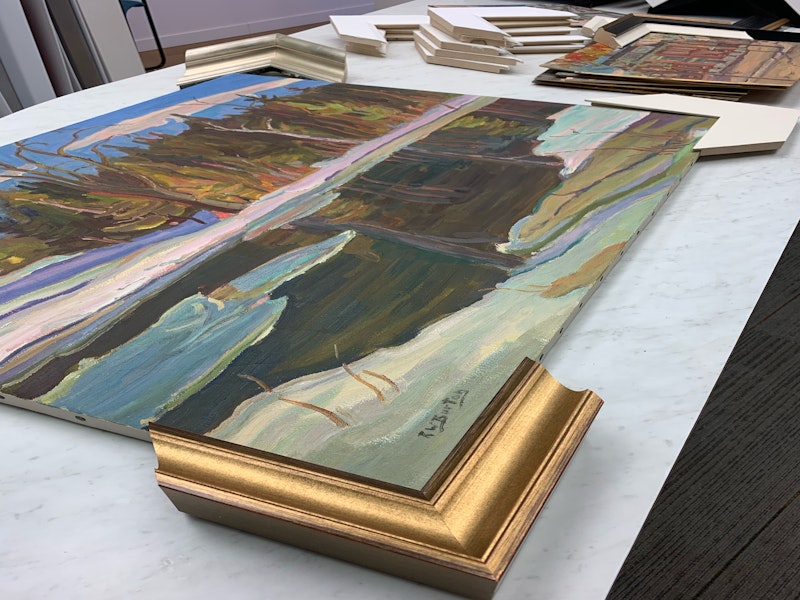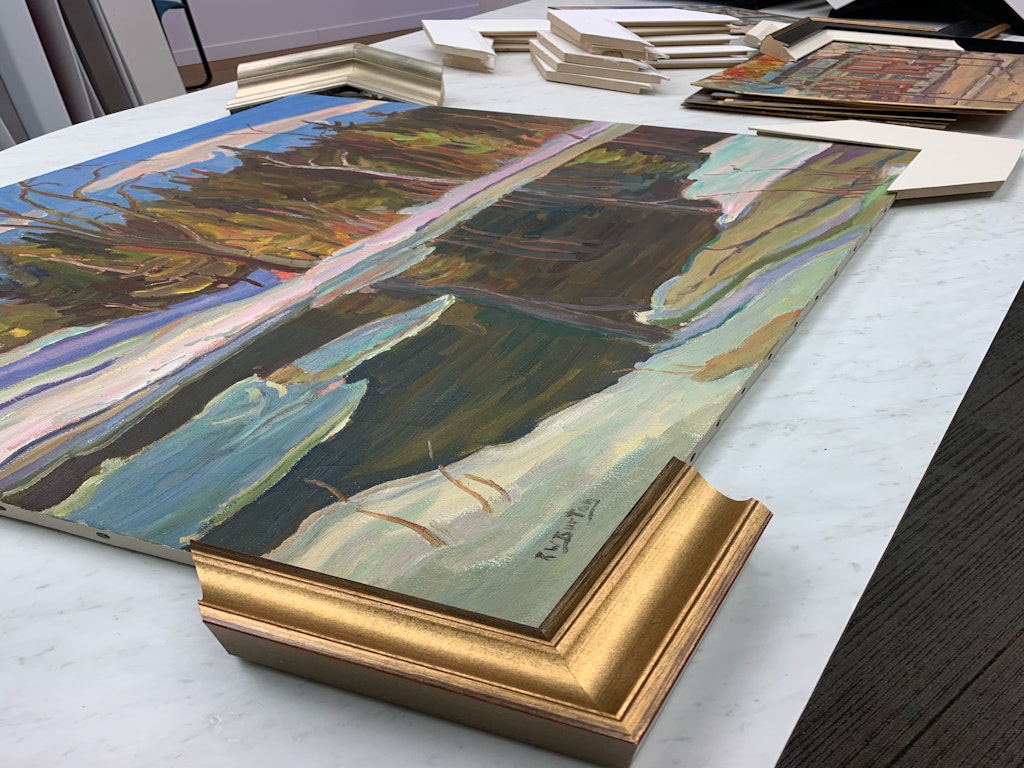 Checkout these exclusive online offers
Access your collector profile
Manage your collector profile and get notifications and exclusive offers on the artwork and artists you're interested in. Provide your email address and we will send you a secure link.