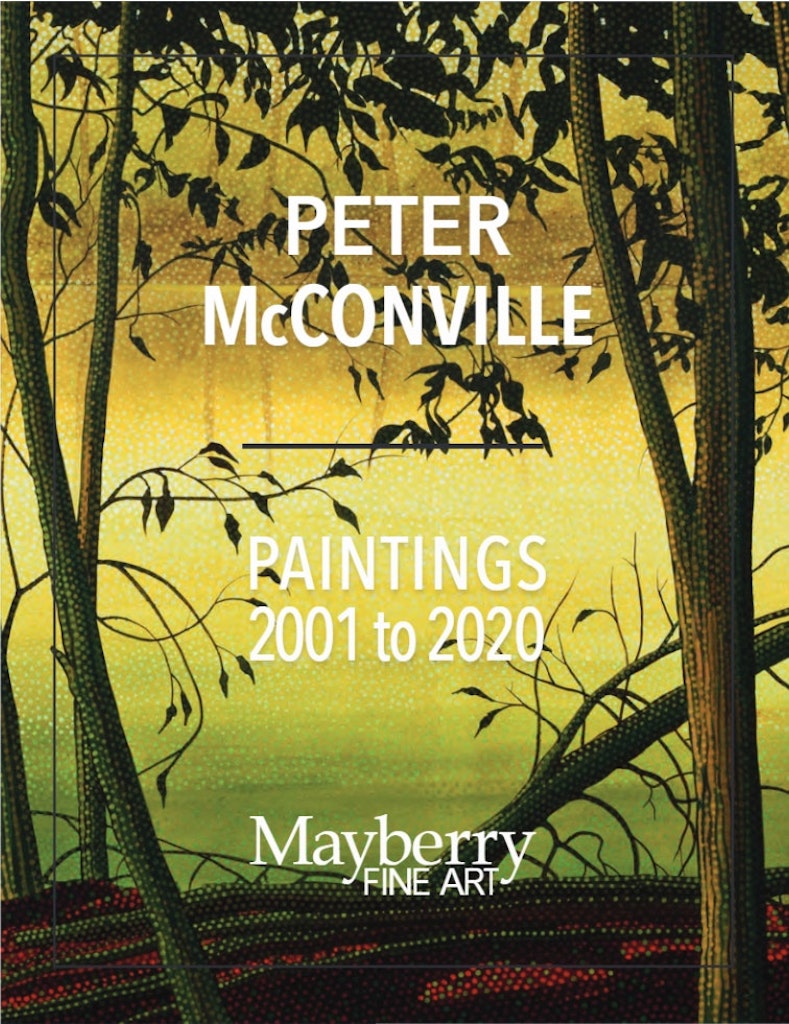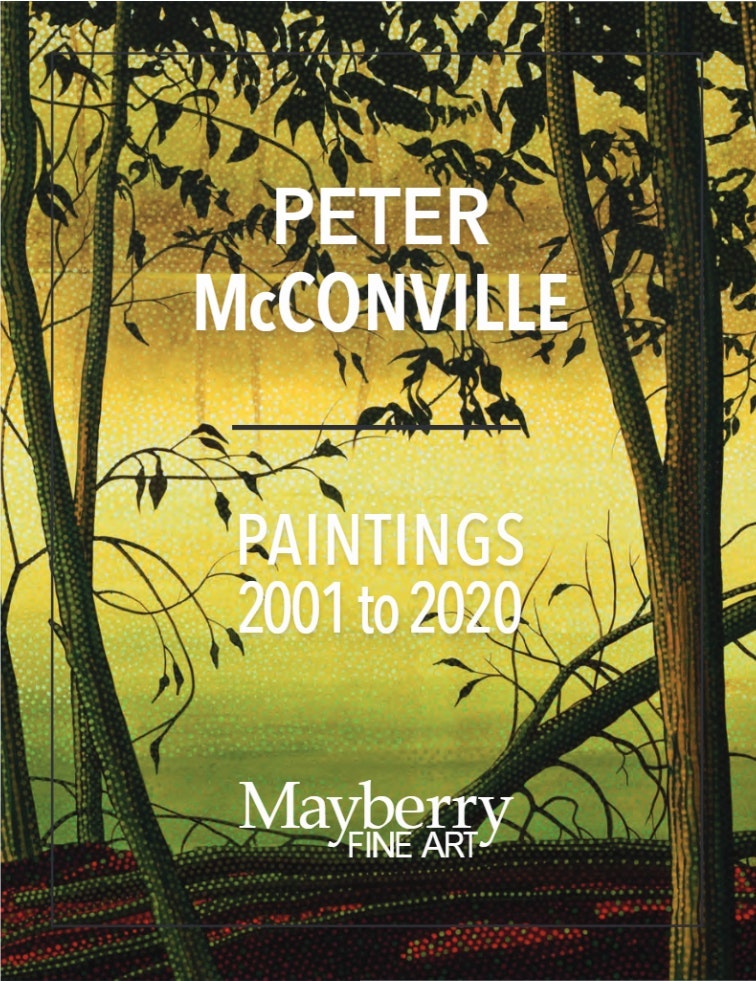 Peter McConville – Paintings 2001 to 2020
Following Peter McConville's passing on November 29, 2020, we may wonder how Peter McConville would wish to be remembered? In a 2010 video, Peter remarked that he viewed his paintings as a celebration of life," as evidenced by the tenacity with which he continued to paint– creating new works, in spite of his terminal illness diagnosis.
Peter McConville was always generous with both his talent and his time. His attitude was humble and he was inspired by the creative endeavours of his fellow artists– likely related to his years in commercial art when he led a team of designers. Bill Mayberry remembers his friend as a "team player" and certainly, Peter's creativity benefitted his community.
These personal qualities, in tandem with a natural talent, honed by decades of creative exertion, imbue McConville's paintings with an innate significance. Peter worked with Mayberry Fine Art in the final weeks of his life on this comprehensive catalogue raisonné as his last act of care. His artworks transcend life's tragedies. Today, the paintings of Peter McConville hang in many private collections in Winnipeg, across Canada and abroad. Important corporate collections include RBC Dominion Securities, James Richardson & Sons Ltd, Globe Agencies, Lawton Partners, Great West Life, Bison Transport, People First Corp, Globe Capital, Gardewine Group, Pay Works, Deloitte, Pollard Banknote, and Pitblado LLP.
We are honoured to offer this extensive, 430 page monograph, illustrating over 300 hundred of Peter's paintings between 2001 and 2020. The catalogue raisonné is available to view and for purchase.
Access your collector profile
Manage your collector profile and get notifications and exclusive offers on the artwork and artists you're interested in. Provide your email address and we will send you a secure link.