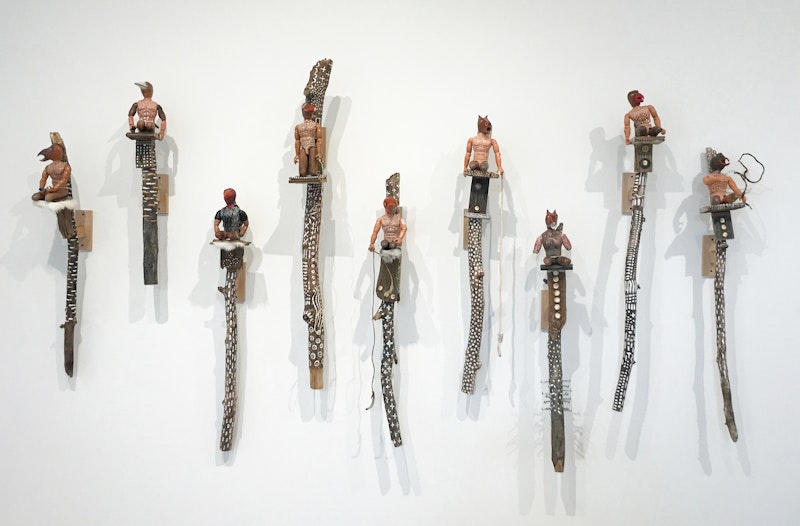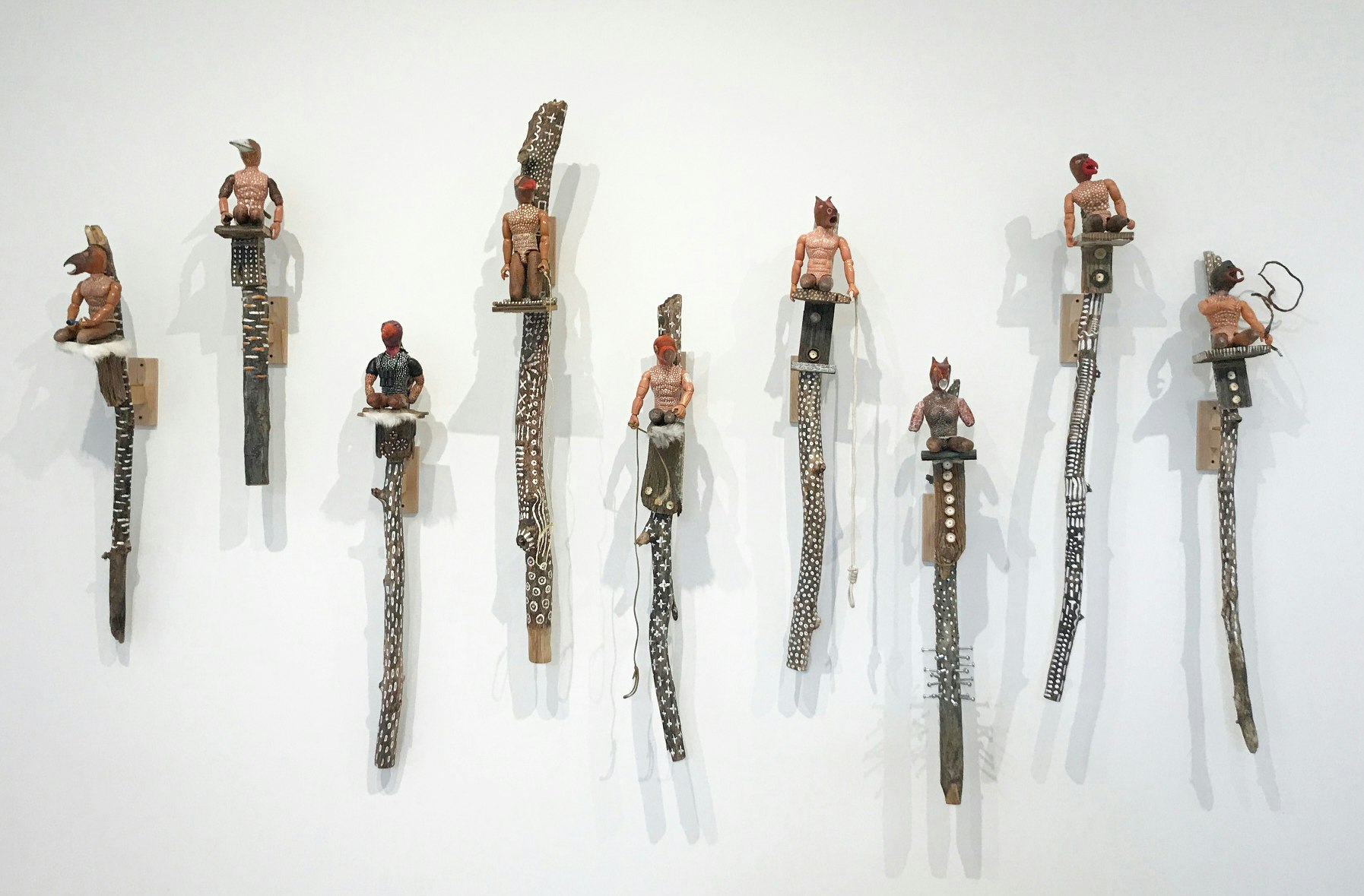 Diana Thorneycroft: Sentinels and their Charge
Mayberry Fine Art is pleased to present "Sentinels and their Charge," a window display by Diana Thorneycroft for DesignTO.
The installation will be viewable at our Toronto gallery on 324 Dundas St W from January 21st-February 4th.
Inspired by Hieronymus Bosch's work " The Garden of earthly delights" and "The temptation of St. Anthony" "Sentinels and their Charge" reflects aspects of the alternative world created by Diana Thorneycroft. Grounded in the realm of contemporary fairy tales, the hybrid beings and their environments embrace the grotesque and the fantastic and are often integrated into a storyline that refuses the comfort of closure.
The three front windows at Mayberry Fine Art allow Thorneycroft to see the installation as a triptych. In the right and left panels, stationary figures are presented on wooden platforms attached to richly embellished posts. These "Birdmen" will appear as sentinel guardsmen to the creature appearing in the center space. Their accompanying accouterments (walkie-talkies, binoculars, whips, and lassos) imply action and protection.
For a closer look at the installation, please stop by our Toronto gallery. The display is visible from the outside, but the gallery is open from Tuesdays-Saturdays—no appointment is required.
Access your collector profile
Manage your collector profile and get notifications and exclusive offers on the artwork and artists you're interested in. Provide your email address and we will send you a secure link.