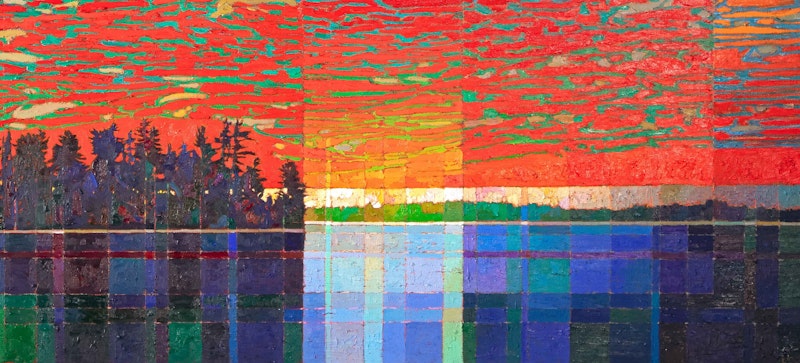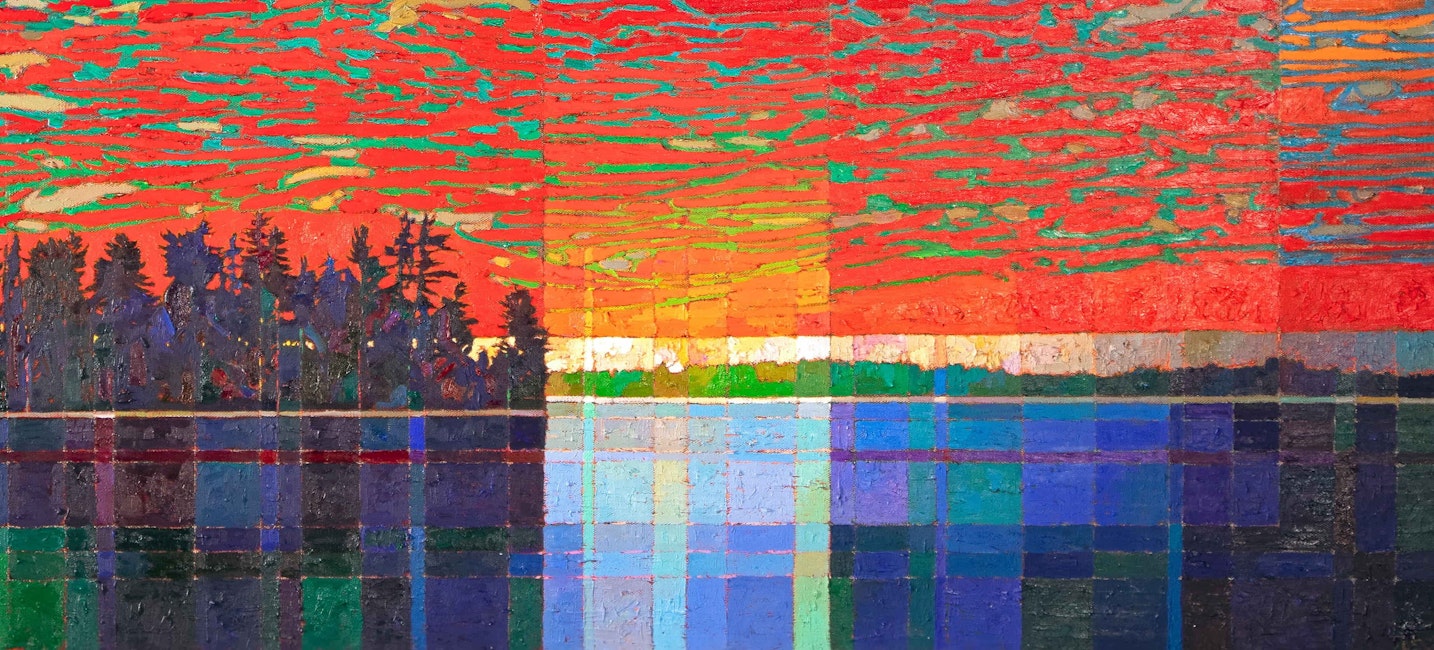 Bob Kebic – For the Love of Colour – Toronto May 2021
Superimposing an informal grid on his compositions allows Kebic to add variety to the surface, while creating a framework into which he weaves transitioning hues. This technique gives the impression of viewing his subjects through a fractured or cubist lens, while lending his work its signature style. Each time a viewer looks at a given painting, Kebic wants him or her to see a colour that they have never noticed before.
Born in Hamilton, Ontario, Bob has demonstrated a passion for drawing and painting from an early age. Following his graduation from the Ontario College of Art in 1974, Bob began his career creating editorial and advertising spreads for noted publications McClelland and Stewart, Saturday Night Magazine, Harlequin Books, and for large corporate clients including Molson, Coke, Nike, Audi Canada, and the Royal Canadian Mint. During the course of his career, Bob has moved to the United States, living for a time in Texas and Chicago, eventually returning to Canada, making Toronto his home. Over the last ten years, he spent a considerable amount of time traveling across Canada and France, seeking inspiration for his abstract landscape paintings. Bob's unique method of imposing a fractured and informal grid to his compositions creates the framework into which he weaves hues that shift and morph with sharp transitions. This technique creates the impression that the landscape is being viewed through a cubist lens. Bob has chosen not to identify the locations of his subjects within his titles, choosing instead to identify his works numerically. In this way, he hopes the viewer will interpret his work through the lens of their own experience.
Checkout these exclusive online offers
Access your collector profile
Manage your collector profile and get notifications and exclusive offers on the artwork and artists you're interested in. Provide your email address and we will send you a secure link.