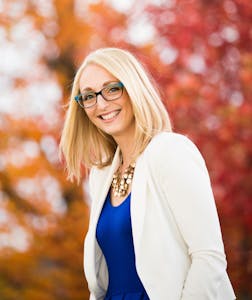 Sheila Kernan, born and raised in Saskatoon, Saskatchewan, grew up in a family that fostered the arts; her grandmother was a painter and seamstress, her father an artistic woodworker. At the age of three she began expressing a love of her surroundings through painting and drawing. She would often find herself engaged in creative projects paying no attention to the time or the recess bell at school. Craving a journey after high school, Sheila found herself living in the mountains in Banff, landing a job in an art gallery. When one day it dawned on her that her own work could be on these walls, she subsequently enrolled in art school, completing a B.F.A at the Alberta College of Art and Design. Experiencing the world has become an integral part of Sheila's art process. She has traveled all over Canada, Japan, San Francisco and Vegas finding beauty in large urban centers as well as on remote mountaintops. Mesmerized by the energy and excitement of translating her experiences onto canvas, Sheila is attracted to unplanned moments like stumbling upon a pathway that takes you to the top of a tower overlooking downtown San Francisco during sunset or hiking up a creek and finding herself completely lost in nature.
Add Sheila Kernan to your Collector Profile
Want to get notifications or exclusive online offers for artwork by Sheila Kernan? Add them to your collector profile and let us know what you're looking for.