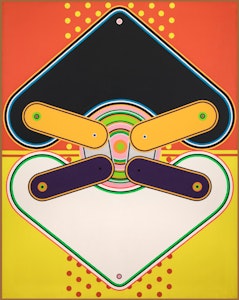 Born in Montreal in 1950, the son of artist Rolland Montpetit, Richard was initiated to painting by the age of twenty. He presented his first solo exhibition of impressionist paintings in September 1980 in Montreal. In 1985, Richard explored with Antoine Bittar, the language of sketching. It was a turning point. They travelled enthusiastically to paint in France, in Venice, in Mexico, in the Antilles, Portugal and Morocco, bringing back with them much more relaxed and expressive paintings. In 1988, Richard Montpetit returned to work in his studio and began to tackle large formats as if they were sketches, in quest of a certain spontaneous type of brush stroke. On this impulse he explored abstraction along with a simplified figuration. Represented in galleries since 1979, he participated in several group exhibitions and many solo exhibitions, one of which was a retrospective exhibition at the Marc-Aurèle Fortin Museum in the winter of 1987, which attracted several thousands of people.
Add Richard Montpetit to your Collector Profile
Want to get notifications or exclusive online offers for artwork by Richard Montpetit? Add them to your collector profile and let us know what you're looking for.