Pastel on Paper
10.5 x 8 in
Please inquire regarding price
---
Pastel on Paper , 1931
14 x 11 in
Please inquire regarding price
---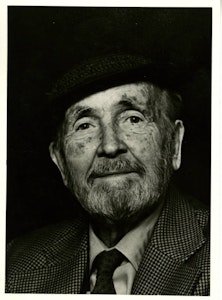 Nicholas de Grandmaison was born in Russia in 1892. He served in the Russian army during WWI and spent time as a prisoner of war. Making his way to England following the war, he studied at the St. John's Wood Art School in London. Some time later he traveled to Paris and undertook further art studies there. He immigrated to Canada in 1923 and settled in Banff, Alberta. Wishing to discover more about his adopted country, de Grandmaison often traveled from his home in the mountains to the prairies. He found his subjects among the native people he sought out along the way. An example of the rapport he had with his subjects: he was the only artist able to persuade High Eagle, the last surviving warrior of the Custer massacre, to sit for him. When asked why he preferred to paint indigenous people, he commented, "They sit quietly and pay attention when you are drawing them…to me it is a great honour!…..They have colour, character and history in their blood". This statement inspired the title of a book which records 64 pastel portraits painted between 1930 and 1960. History in their Blood, by Hugh Dempsey, was published in 1982. De Grandmaison passed away in 1978, at the age of 86. His work is represented in the National Gallery of Canada and his honours include an associate membership in the Royal Canadian Academy of Arts and the Order of Canada.
Nicholas de Grandmaison Wanted for Purchase
Mayberry Fine Art and our clients are actively seeking works by artist Nicholas de Grandmaison for purchase or consignment. Contact us for confidential assistance when offering a work by Nicholas de Grandmaison for private sale.
Add Nicholas de Grandmaison to your Collector Profile
Want to get notifications or exclusive online offers for artwork by Nicholas de Grandmaison? Add them to your collector profile and let us know what you're looking for.