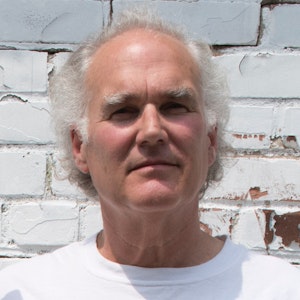 Mitchell Fenton was born in Winnipeg in 1962. While in Kindergarten, Fenton decided that he
was going to be an Artist forever! He took classes at the Forum Art Institute for many years and
then left Manitoba to attend the Ontario College of Art where he studied Experimental Arts. An
early focus on sculpture resulted in two public art commissions, both in Toronto, where he now
lives.
Fenton's practice now focuses on painting. He enjoys traveling across Canada – a favourite
place being the Rocky Mountains – working en plein air while looking for new and exciting
landscapes to explore and paint. In the studio, Fenton paints mainly from the field studies but
also uses photo references. Sometimes figures or objects are incorporated into the image,
often opening the door for his sense of humour to peek out.
Fenton returns every summer to Manitoba, where he has a summer studio on the shores of
Lake Winnipeg. There, he enjoys painting the local landscape and continues to experiment with
the genre.
Add Mitchell Fenton to your Collector Profile
Want to get notifications or exclusive online offers for artwork by Mitchell Fenton? Add them to your collector profile and let us know what you're looking for.