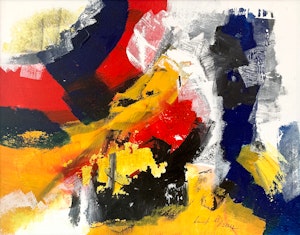 Ludolf Grollé was raised in Europe and educated in the United Kingdom. Grollé started painting at an early age and studied Art in Londo – at Camden Arts Centre and at Art School in Chelsea. Grollé taught art (drawing and painting) in London and Amsterdam. Grollé's work has been shown in London, Paris, Amsterdam, Los Angeles, and Chicago to warm accolades. Grollé moved to Canada in 2002, and has since made Winnipeg his home.
Add Ludolf Grolle to your Collector Profile
Want to get notifications or exclusive online offers for artwork by Ludolf Grolle? Add them to your collector profile and let us know what you're looking for.