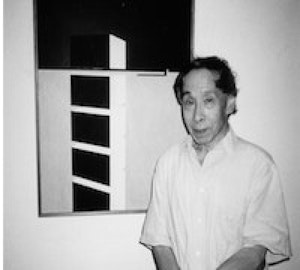 Kazuo Nakamura was born in Vancouver, British Columbia in 1926. He attended Central Technical School between 1948 and 1951 and was part of the Painters Eleven group founded in 1953. Nakamura had a deep interest in both science and mathematics which he exhibited in his work with prominent usage of pattern and linear perspectives.
Kazuo Nakamura Wanted for Purchase
Mayberry Fine Art and our clients are actively seeking works by artist Kazuo Nakamura for purchase or consignment. Contact us for confidential assistance when offering a work by Kazuo Nakamura for private sale.
Add Kazuo Nakamura to your Collector Profile
Want to get notifications or exclusive online offers for artwork by Kazuo Nakamura? Add them to your collector profile and let us know what you're looking for.