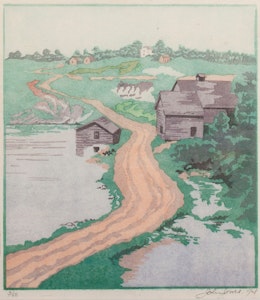 Graduate architect from England arrived in Winnipeg in 1912. Taught at St. John's. Made dry-points and coloured woodblocks; close friend and mentor of Walter J. Phillips.
Add John Jones to your Collector Profile
Want to get notifications or exclusive online offers for artwork by John Jones? Add them to your collector profile and let us know what you're looking for.