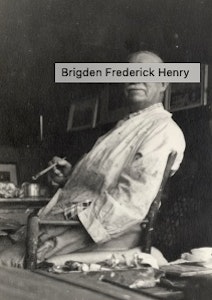 Brigden studied at the Central Ontario School of Art and Art Students League, New York. He and his father convinced Arthur Lismer in Sheffield, England to emigrate to Canada. He painted landscapes, always looking for figurative truth, to capture the essence of the scene. O.S.A. in 1898 and R.C.A. in 1939. He sketched with C.W. Jefferys and others. His work is represented in the National Gallery, A.G.O., and many other major collections.
Add Frederick Brigden to your Collector Profile
Want to get notifications or exclusive online offers for artwork by Frederick Brigden? Add them to your collector profile and let us know what you're looking for.