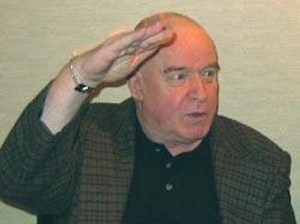 Fernand Toupin was born in Montreal, Quebec in 1930. He began taking night classes at the Ecole de Beaux-Arts in Montreal in 1949. Toupins early style, as part of the Plasticiens group, was comprised of coloured geometric forms on irregular canvases. Later, in the 50s and 60s, his work evolved to include texture. The last decade of his career saw him return to geometric abstraction. During his successful career, Toupin participated in numerous individual and group exhibitions in Canada, the United States, and France. He was elected a member of the RCA in 1977.
Fernand Toupin Wanted for Purchase
Mayberry Fine Art and our clients are actively seeking works by artist Fernand Toupin for purchase or consignment. Contact us for confidential assistance when offering a work by Fernand Toupin for private sale.
Add Fernand Toupin to your Collector Profile
Want to get notifications or exclusive online offers for artwork by Fernand Toupin? Add them to your collector profile and let us know what you're looking for.