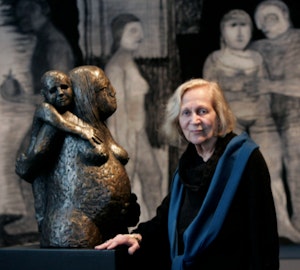 Born in Budapest, Hungary in 1925, Eva Stubbs immigrated to Canada in 1944. She attended the Fine Art program at the University of Manitoba starting in 1954 and earned her degree in 1957. She has had numerous solo exhibitions including "Eva Stubbs, Memories of the Future", at the Winnipeg Art Gallery in 1988.
Add Eva Stubbs to your Collector Profile
Want to get notifications or exclusive online offers for artwork by Eva Stubbs? Add them to your collector profile and let us know what you're looking for.