Digital Photograph on Paper
22 x 30 in
$2,800.00 including frame
---
Digital Photograph on Paper
23 x 30 in
$3,100.00 including frame
---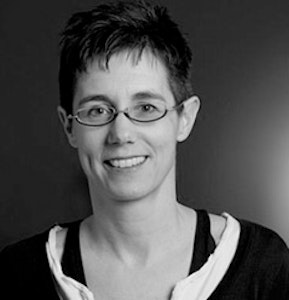 Diana Thorneycroft is a Winnipeg artist who has exhibited various bodies of work across Canada, the United States and Europe, as well as in Moscow, Tokyo and Sydney. She is the recipient of numerous awards including an Assistance to Visual Arts Long-term Grant from the Canada Council, several Senior Arts Grants from the Manitoba Arts Council and a Fleck Fellowship from the Banff Centre for the Arts.
Her work has been the subject of national radio documentaries and a CBC national documentary for television. Thorneycroft's photo-based exhibition, The Body, its lesson and camouflage was on an eight city tour from 2000 to 2002. A book by the same name was published.
Thorneycroft's work has been included in the 2002 released Phaidon Press publication Blink, which presents the work of 100 rising stars in photography. They have been selected by 10 world-class curators, each proposing 10 photographers who they consider to have emerged and broken new ground in the last five years.
Canadian Art Magazine selected Thorneycroft's most recent body of work "Group of Seven Awkward Moments" as one of The Top 10 Exhibitions of 2008.
1979-80
University of Wisconsin, Madison, Madison, Wisconsin
Master of Arts in Art
1975-79
University of Manitoba, Winnipeg, Manitoba
Bachelor of Fine Arts Honours
Winnipeg Arts Council "Making a Mark" Award, 2009
City of Winnipeg Visual Arts Grant to Individuals, 2009, 2005,1999,1996, 1990
Manitoba Arts Council Major Arts Grant, 2009, 2001, 1997, 1991
Deep Bay Residency, Riding Mountain National Park, 2009, 2007
Canada Council Assistance to Visual Artists -Long-term, 2007-09
Manitoba Arts Council "A" Grant, 2006, 2005,1996, 1990, 1982
Established Artist Grant, Canada Council, 2003
Most Outstanding Teacher Award, School of Art, University of Manitoba, 2002
Nomination, Roloff Beny Award, 2002
Fleck Fellowship, Banff Centre for the Arts, 2001
Canada Council "B" Grant, Photography, 1999,1992
City of Winnipeg Visual Arts Grant to Individuals, 2005,1999,1996, 1990
Canada Council Explorations Grant, 1995
Video Pool First Video Fund, 1994
Canada Council "B" Grant, Interdisciplinary/Collaboration, 1993
Manitoba Arts Council Project Grant, 1991, 1984
Canada Council Project Grant, 1990, 1987
Add Diana Thorneycroft to your Collector Profile
Want to get notifications or exclusive online offers for artwork by Diana Thorneycroft? Add them to your collector profile and let us know what you're looking for.
Digital Photograph on Paper
24 x 30 in
$2,900.00 including frame
---