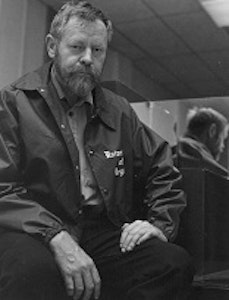 Arthur McKay was born in Nipawin, Saskatchewan in 1926. His training included studies at the Provincial Institute of Technology and Art in Calgary, Academie de la Grande Chaumiere in Paris, Columbia University in New York, and the Barnes Foundation in Pennsylvania. McKay taught at both the University of Saskatchewan and the University of Regina between 1950 and 1987.
McKay rose to prominence with his involvement as a member with The Regina Five painting group. He is most noted for his scraped enamel "mandalas" which utilize circular and rectangular formats to create highly contemplative images reflecting his interest in Zen Buddhism.
Add Arthur F. McKay to your Collector Profile
Want to get notifications or exclusive online offers for artwork by Arthur F. McKay? Add them to your collector profile and let us know what you're looking for.